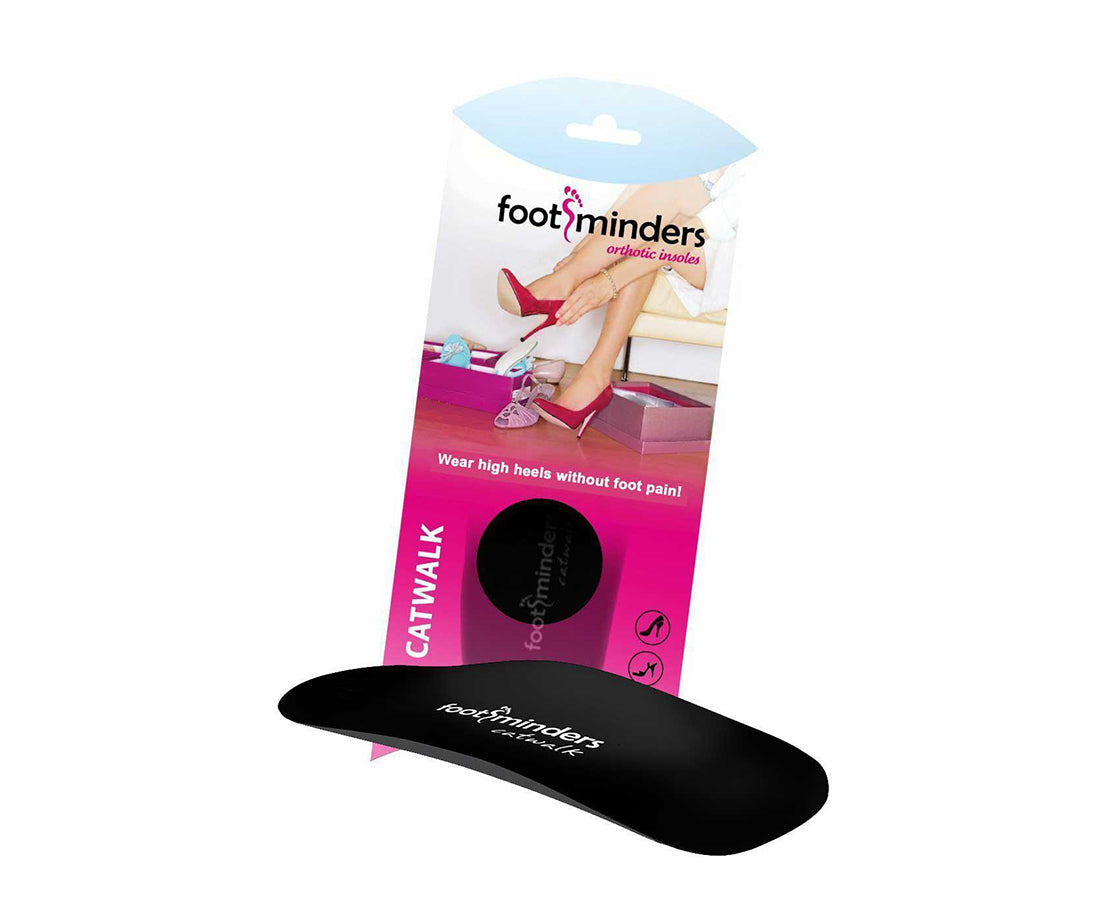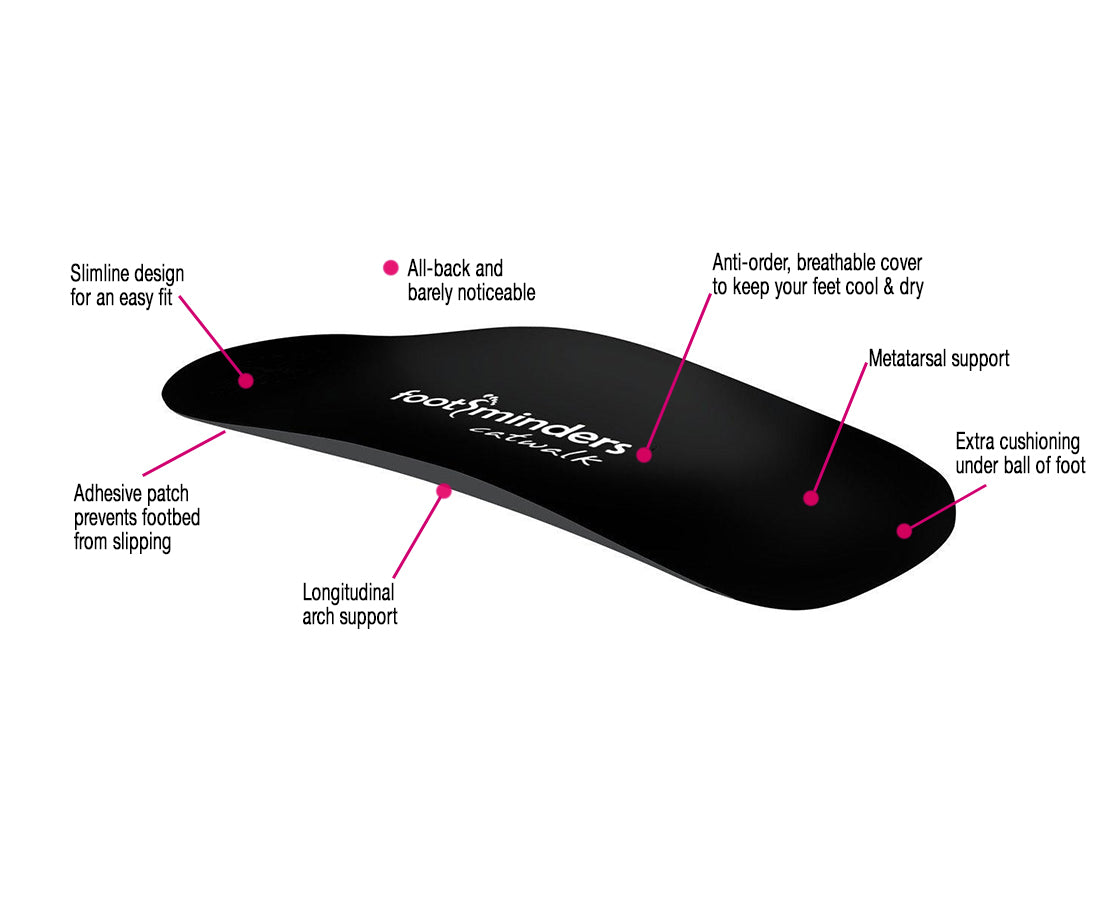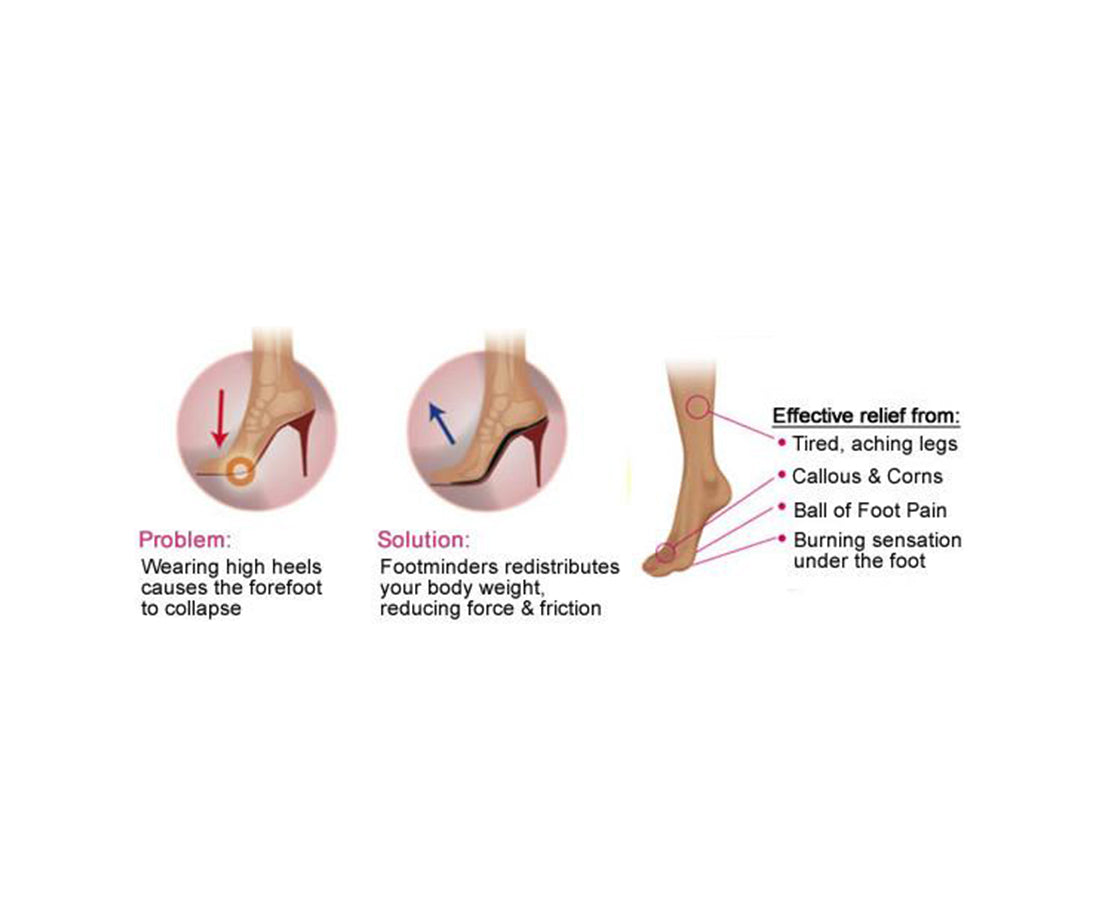 Footminders CATWALK - Orthotic arch support insoles for high-heel shoes
Sale price
$16.95
Regular price
$34.95
Product description
Features
Product reviews
Wear Your High Heels Comfortably Without Foot Pain!
Footminders Catwalk orthotic insoles provide the ultimate in walking comfort for women who suffer from foot pain as a result of wearing high-heeled shoes or other fashion footwear.

Firm and comfortable arch support to redistribute your weight across the bottom of your feet; relieving the balls of your feet

Metatarsal support with extra cushioning under the ball of foot
Slimline design for easy fit; adhesive patch prevents insole from slipping

Ideal for women who have to put up with the following symptoms associated with fashion shoes:

ball of foot pain (Metatarsalgia and Morton's Neuroma),

callous and corns,

tired, aching legs

Catwalk orthotic insoles are flexible and fit in most types of women's fashion shoes, including:

pumps

court shoes

sandals and boots with low, medium or high heels.
Footminders Comfort is a biomechanical orthotic insole engineered to perfection for ultimate walking comfort with the following features:
Suitable for work boots, wide-fitting lace-up shoes, runners, sports, tennis and golf shoes
Dual Layer footbed technology: firm EVA + 2mm of soft, cushioning Durapontex
Large shock-absorbing Heel Pad
Extra-deep heel up for superior ankle stability
High biomechanically-shaped arch support to control over-pronation
Metatarsal support to help relieve and prevent ball of foot pain
Soft, velour-like anti-bacterial top fabric to keep feet dry and cool