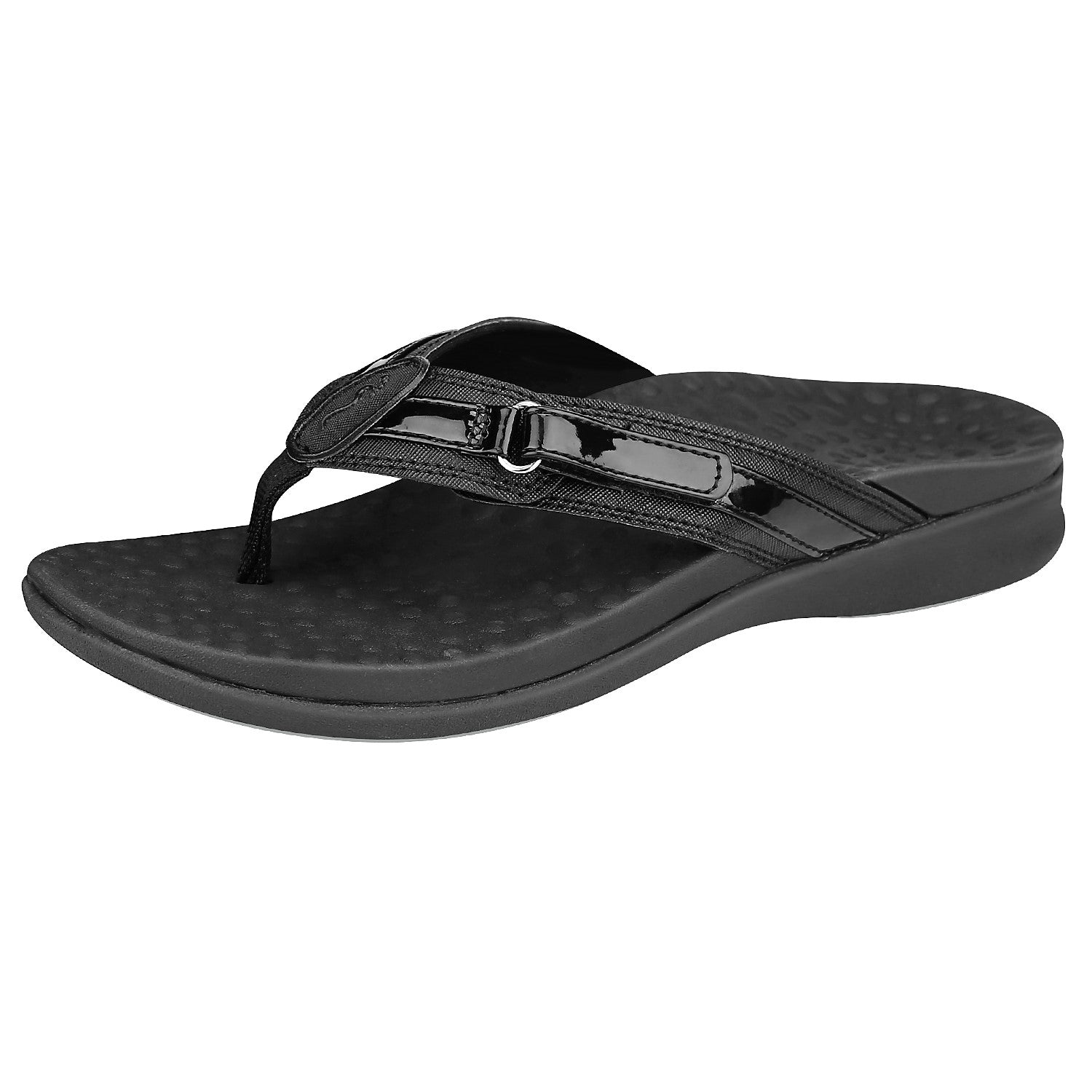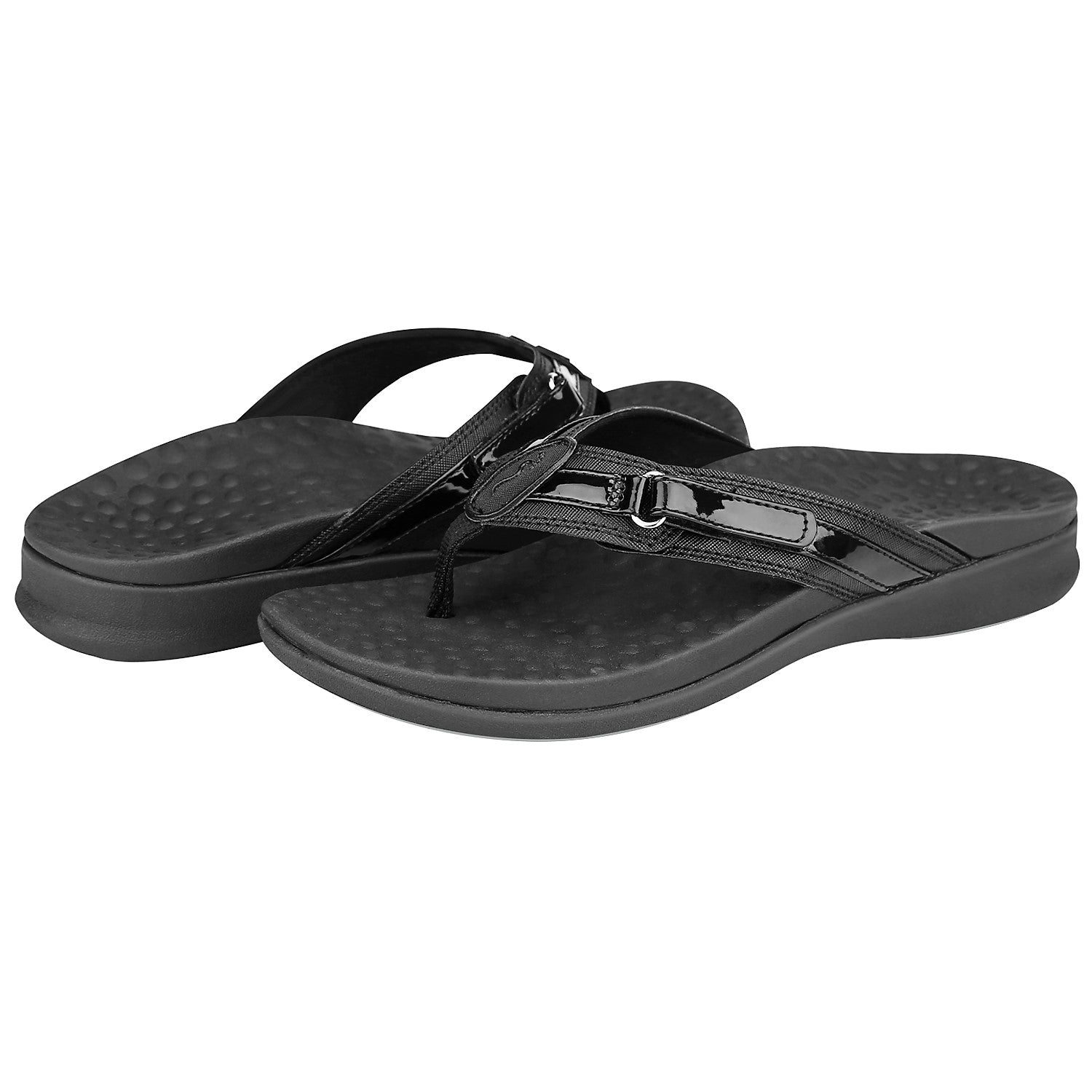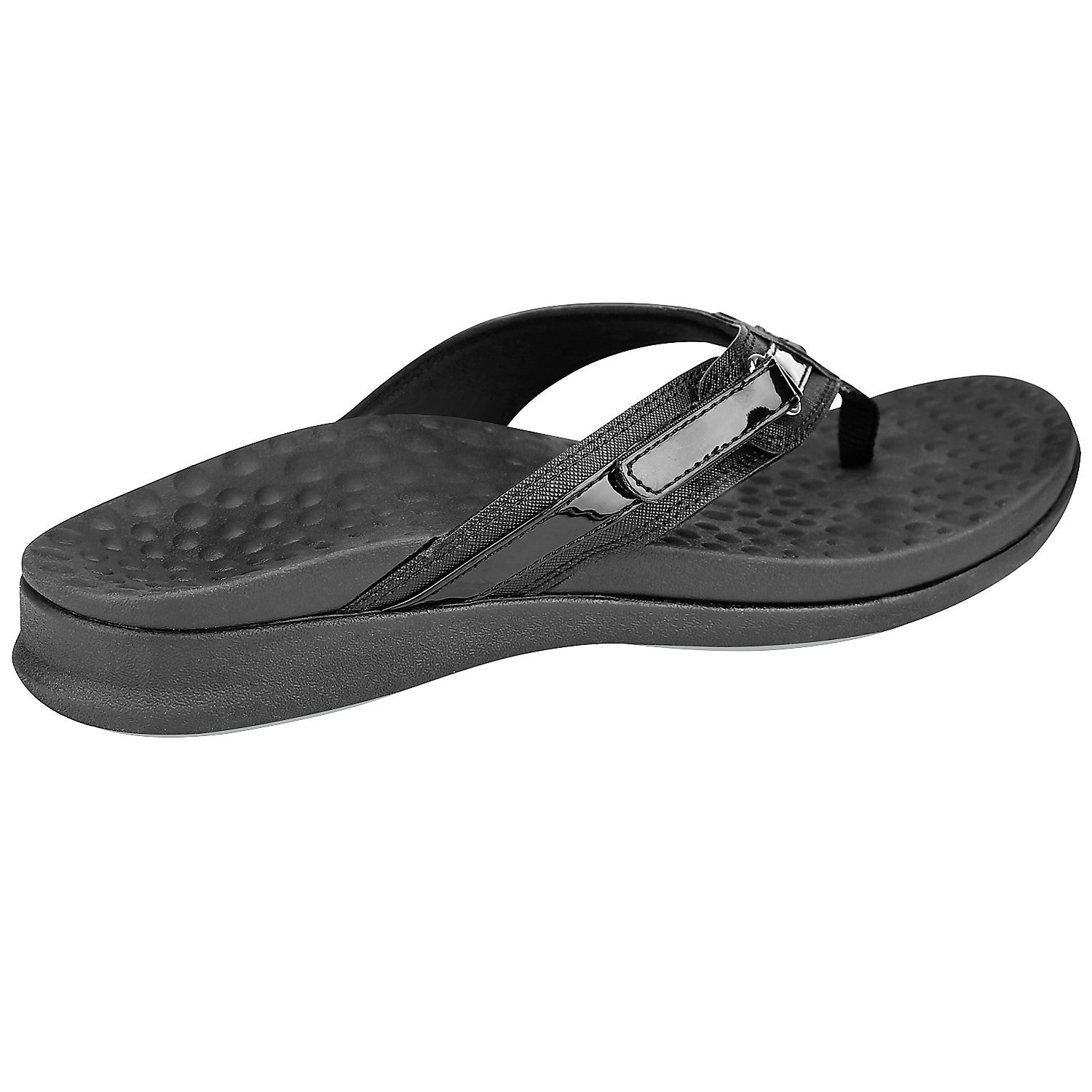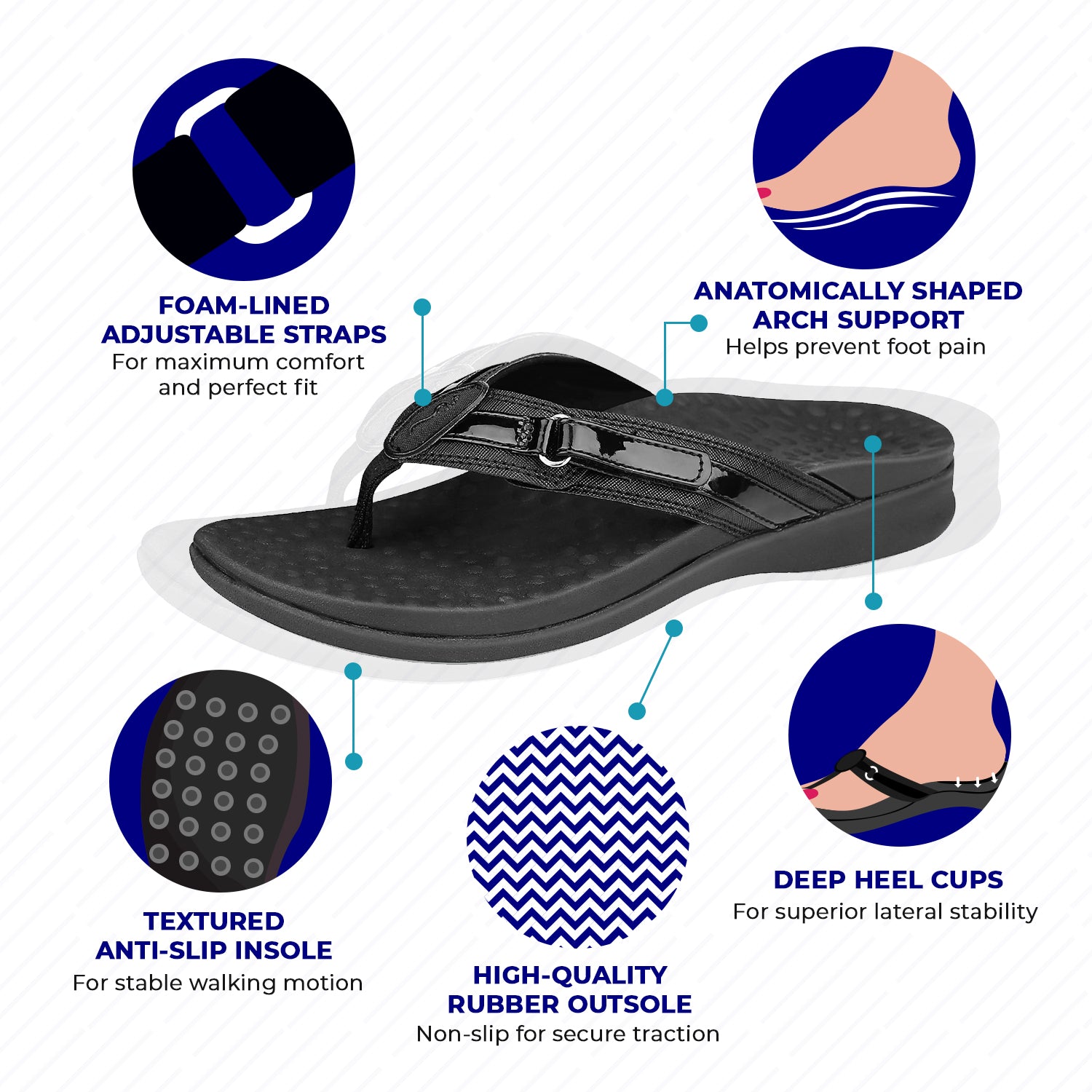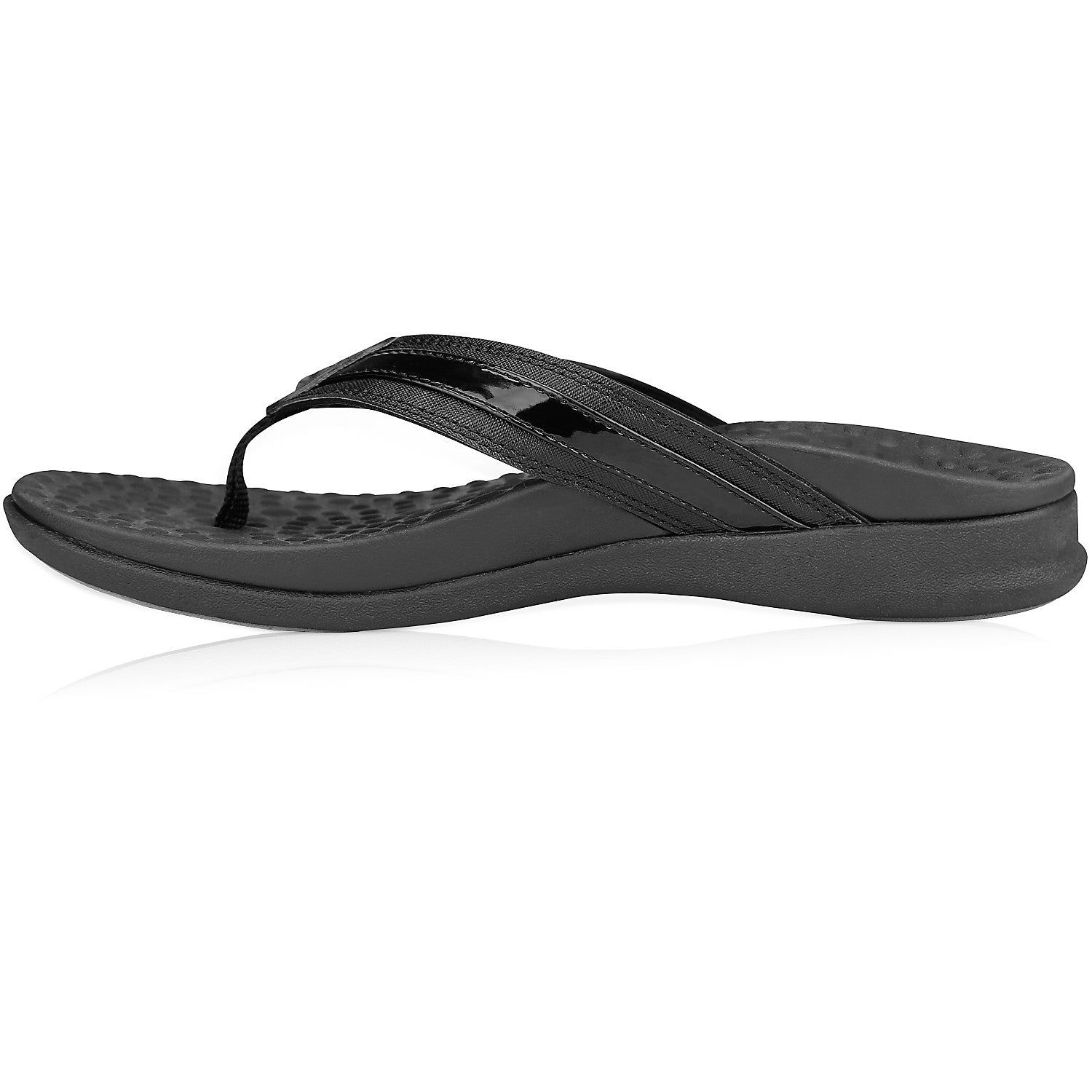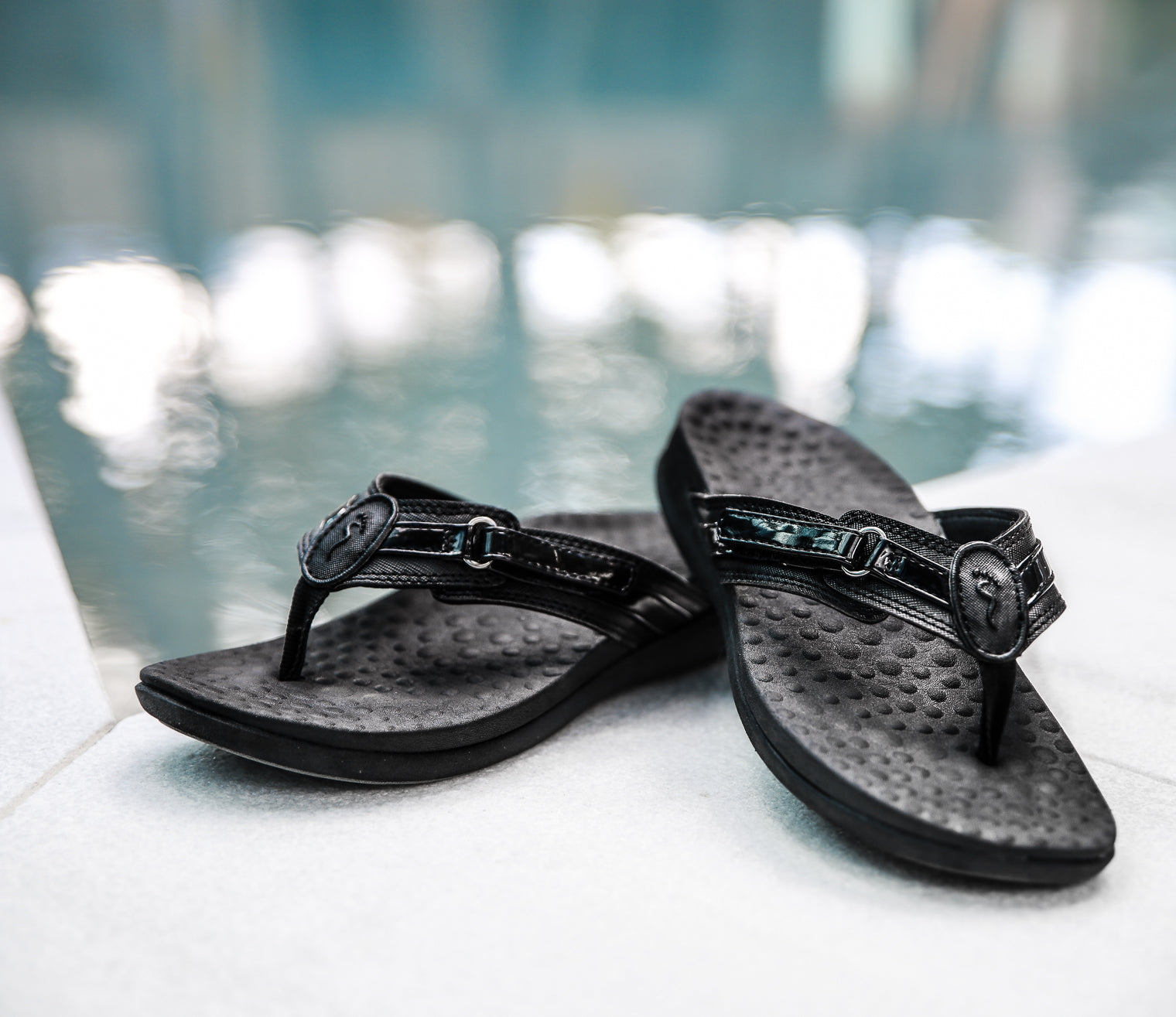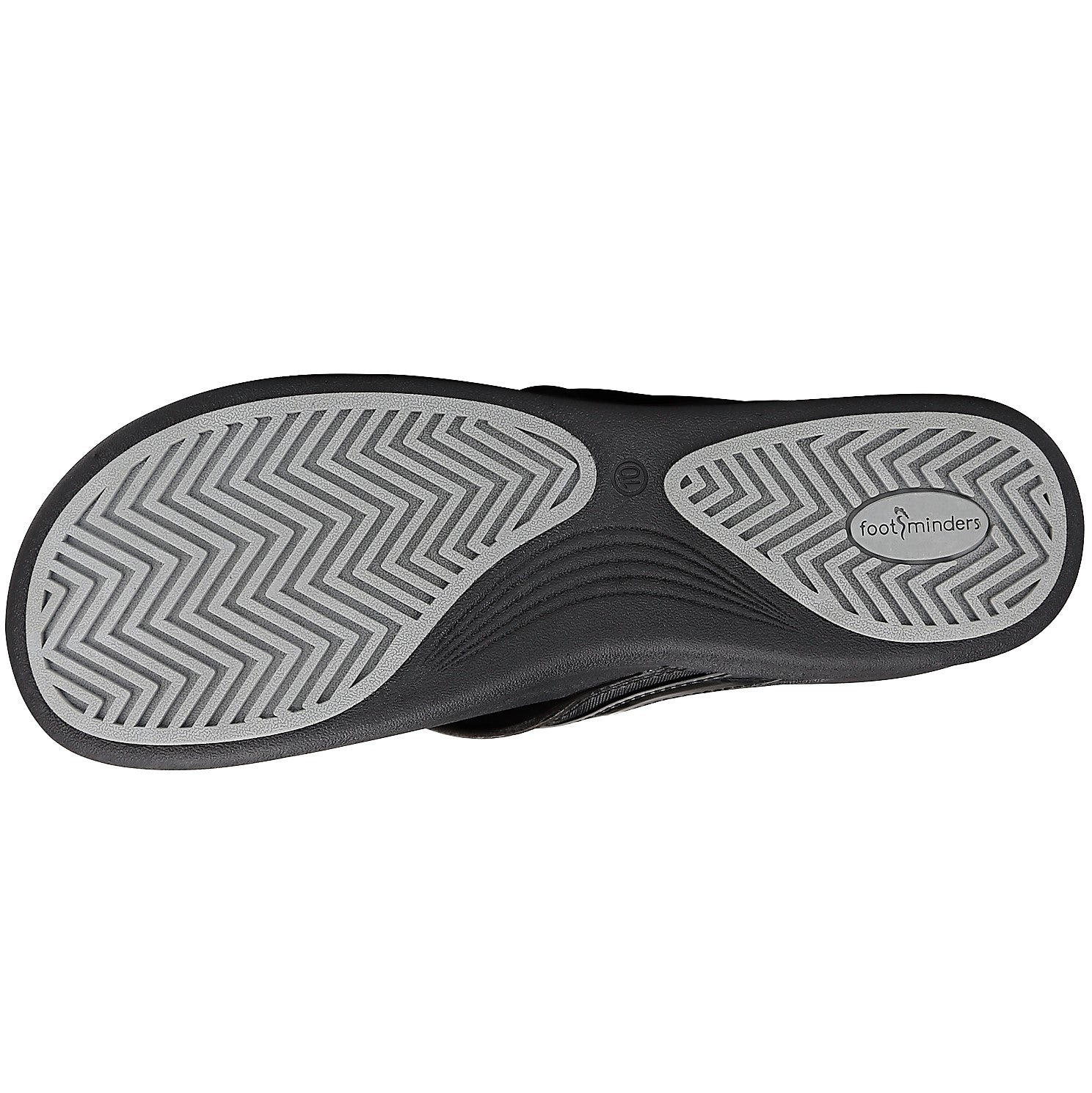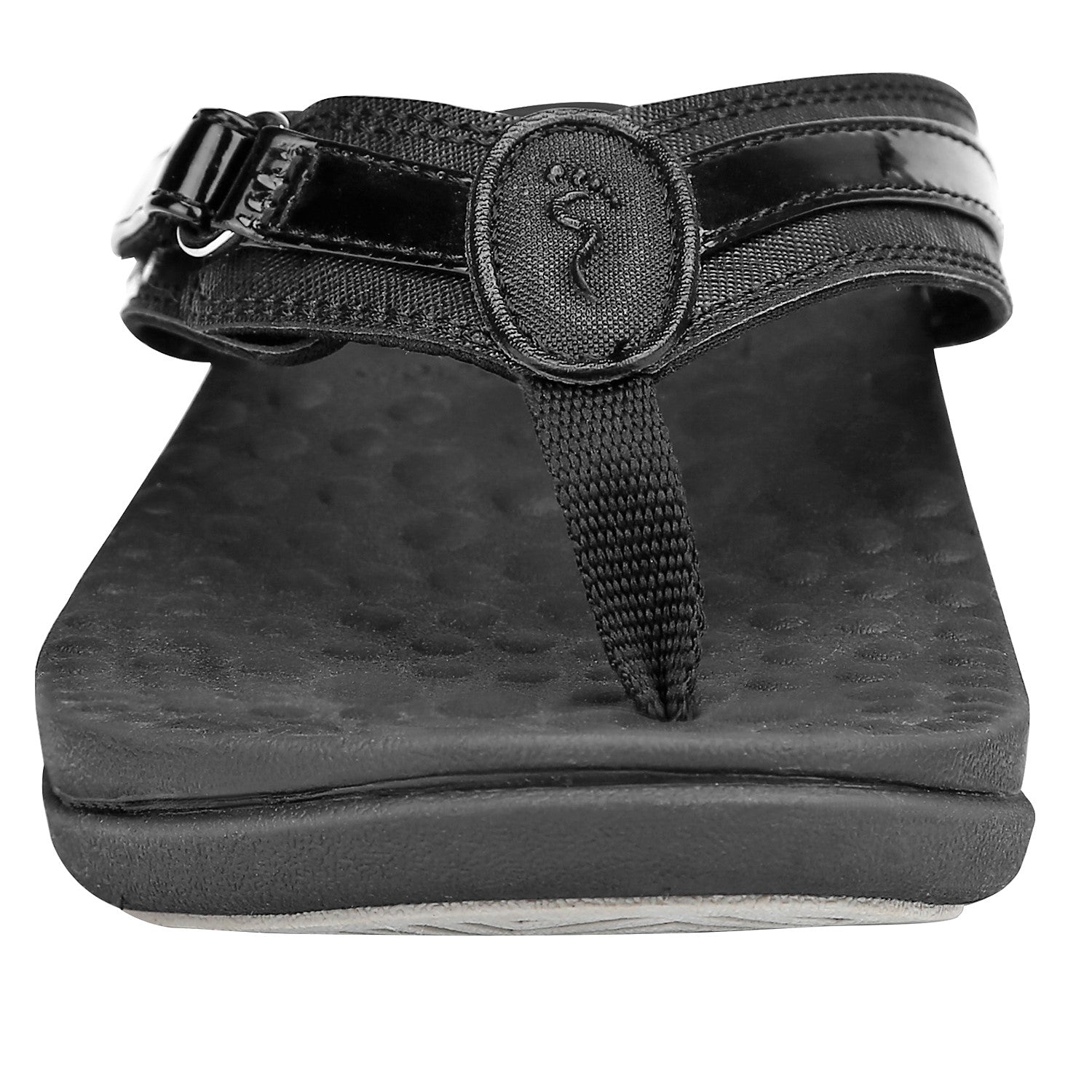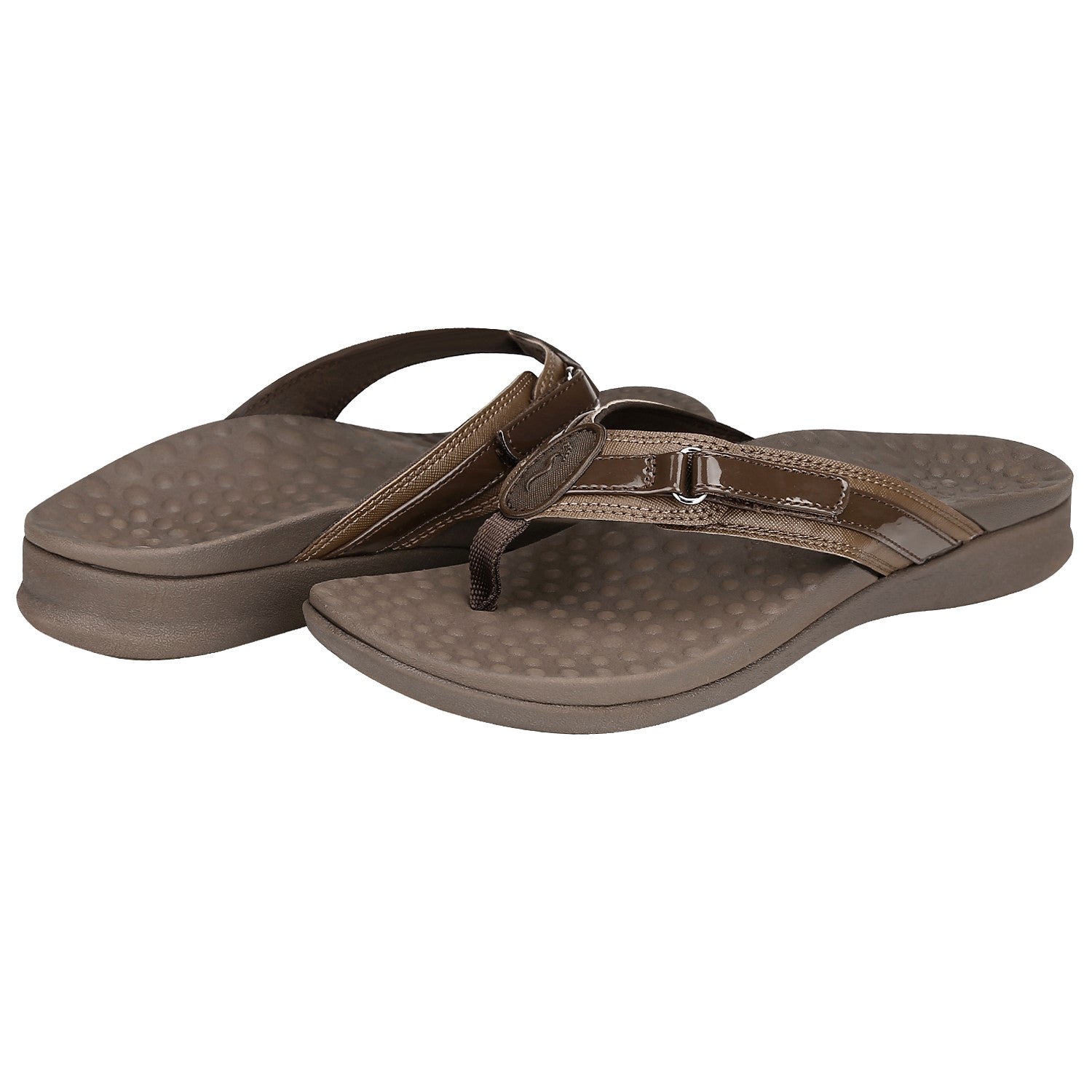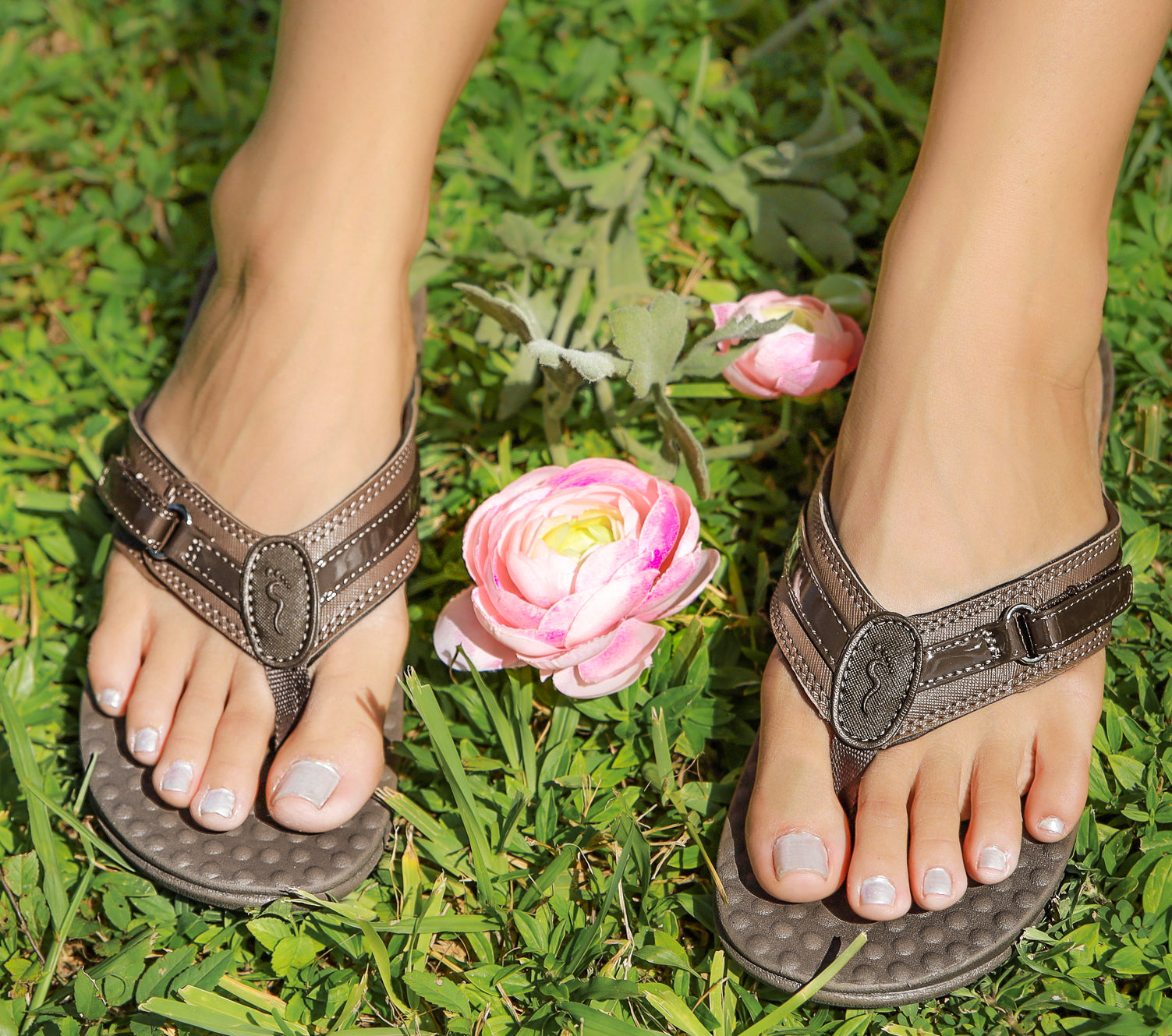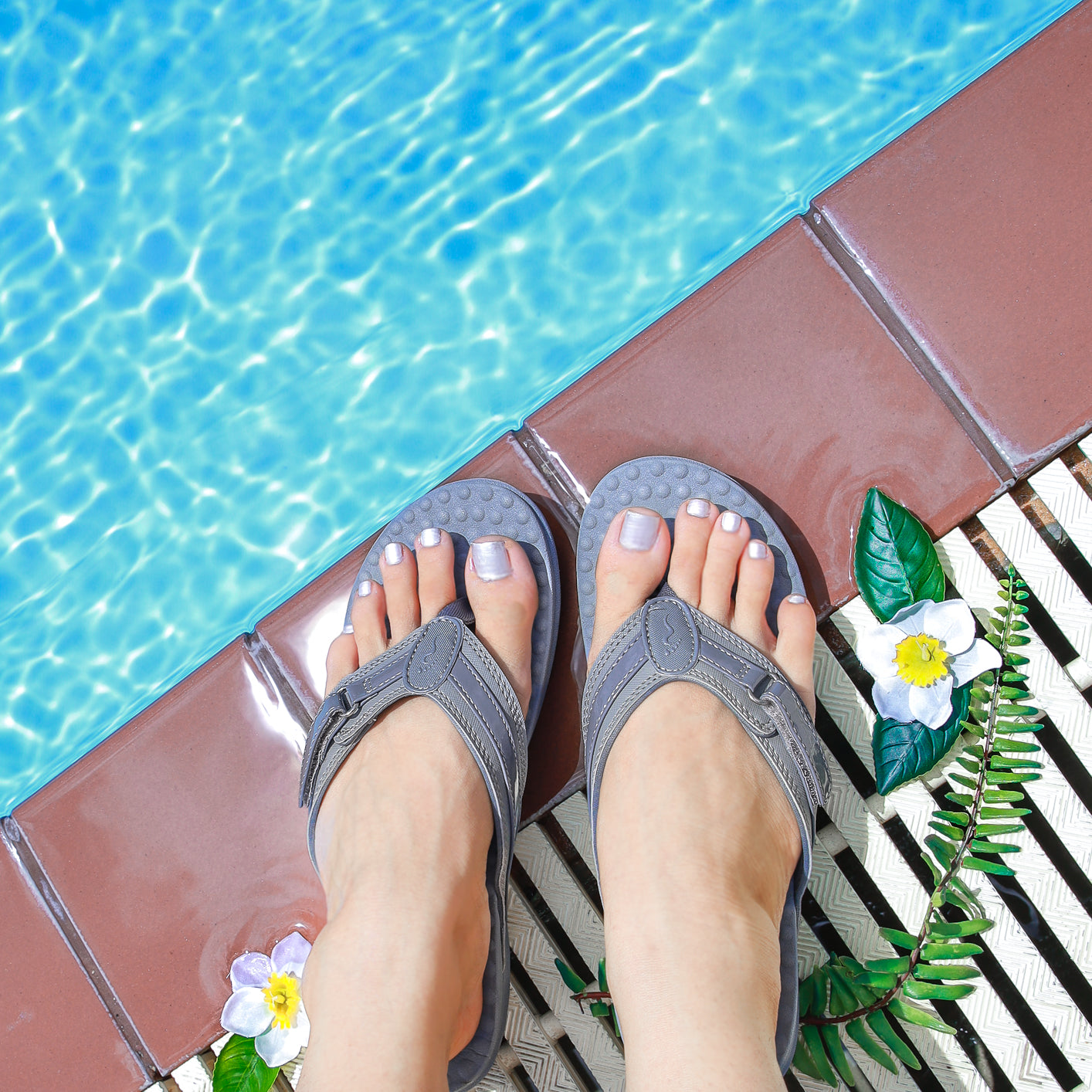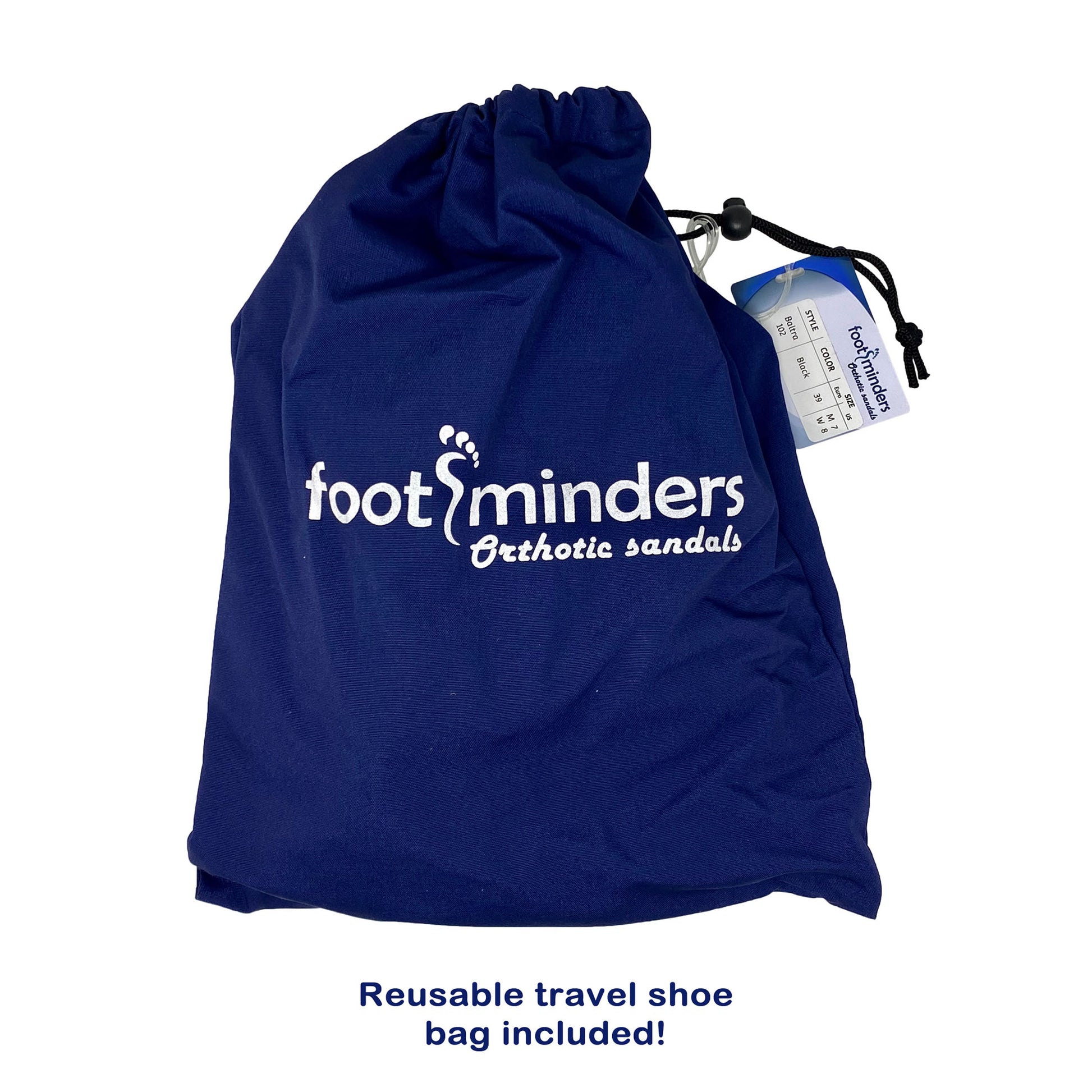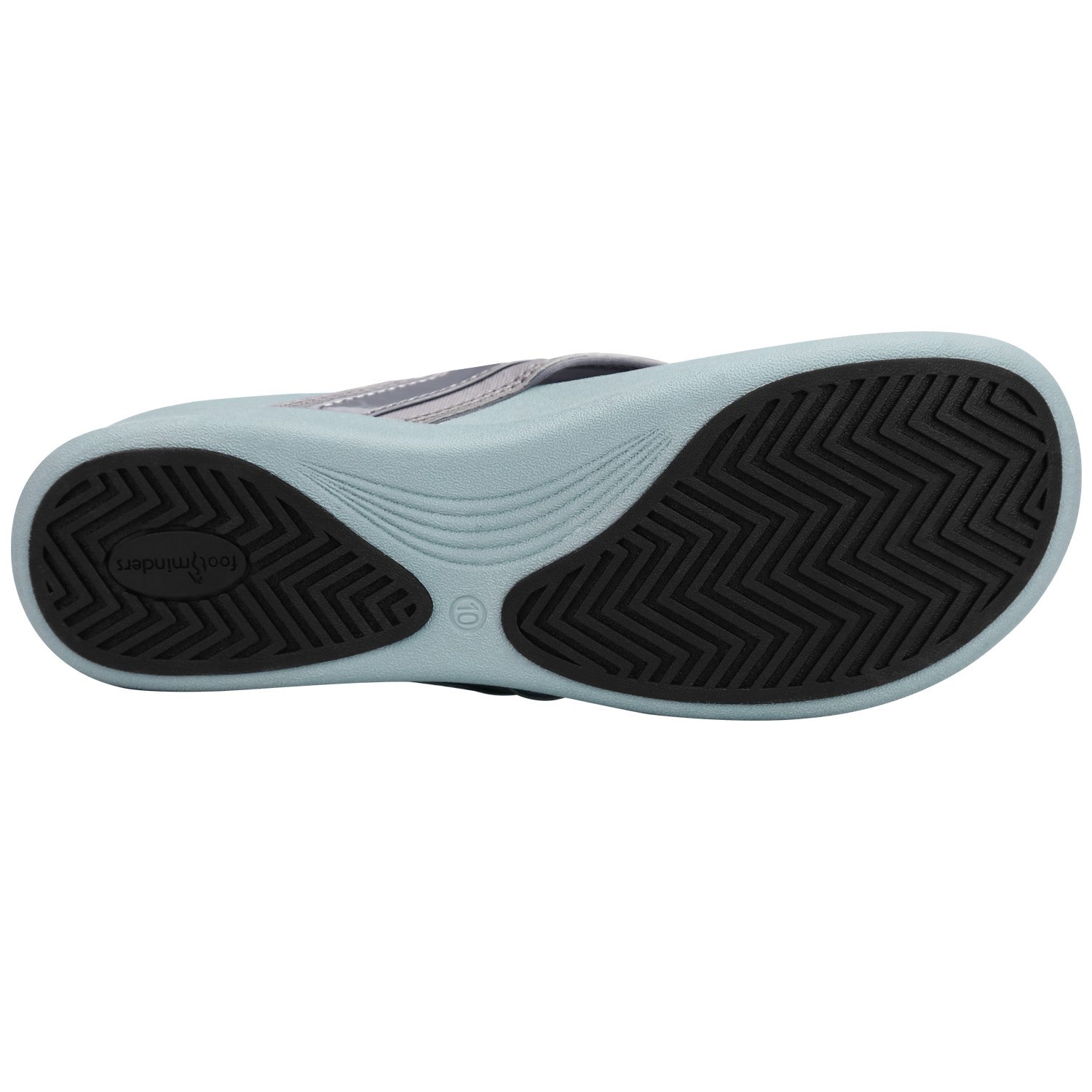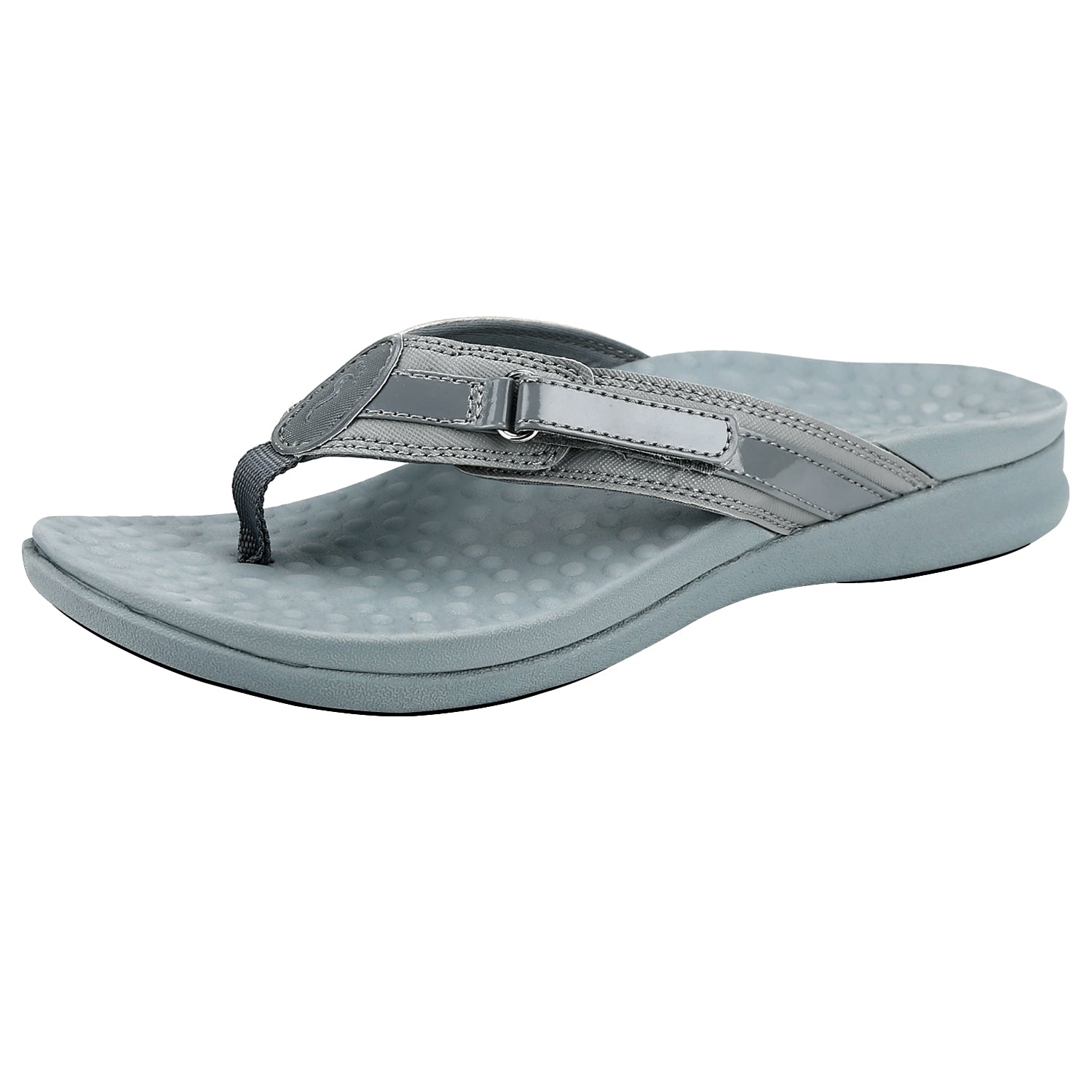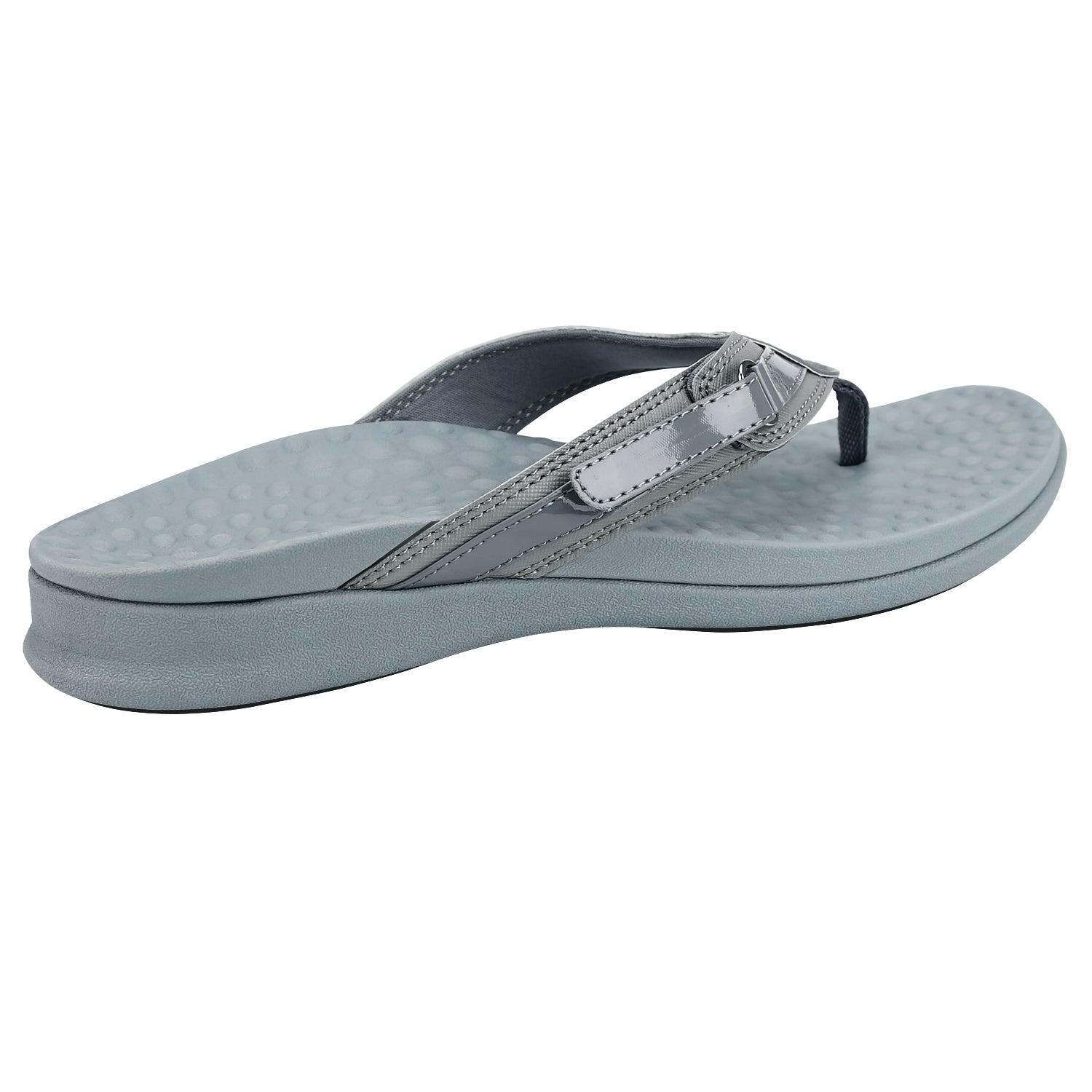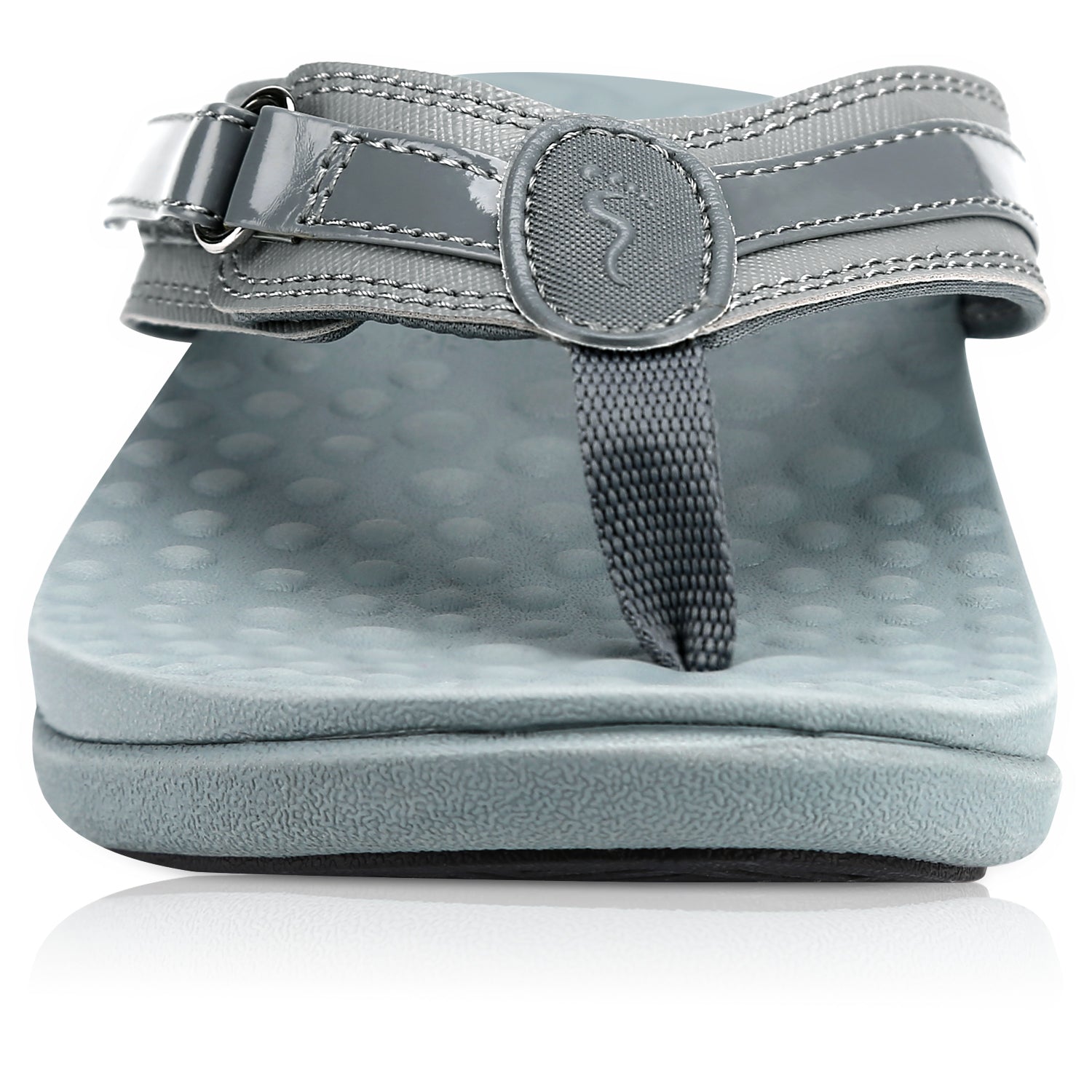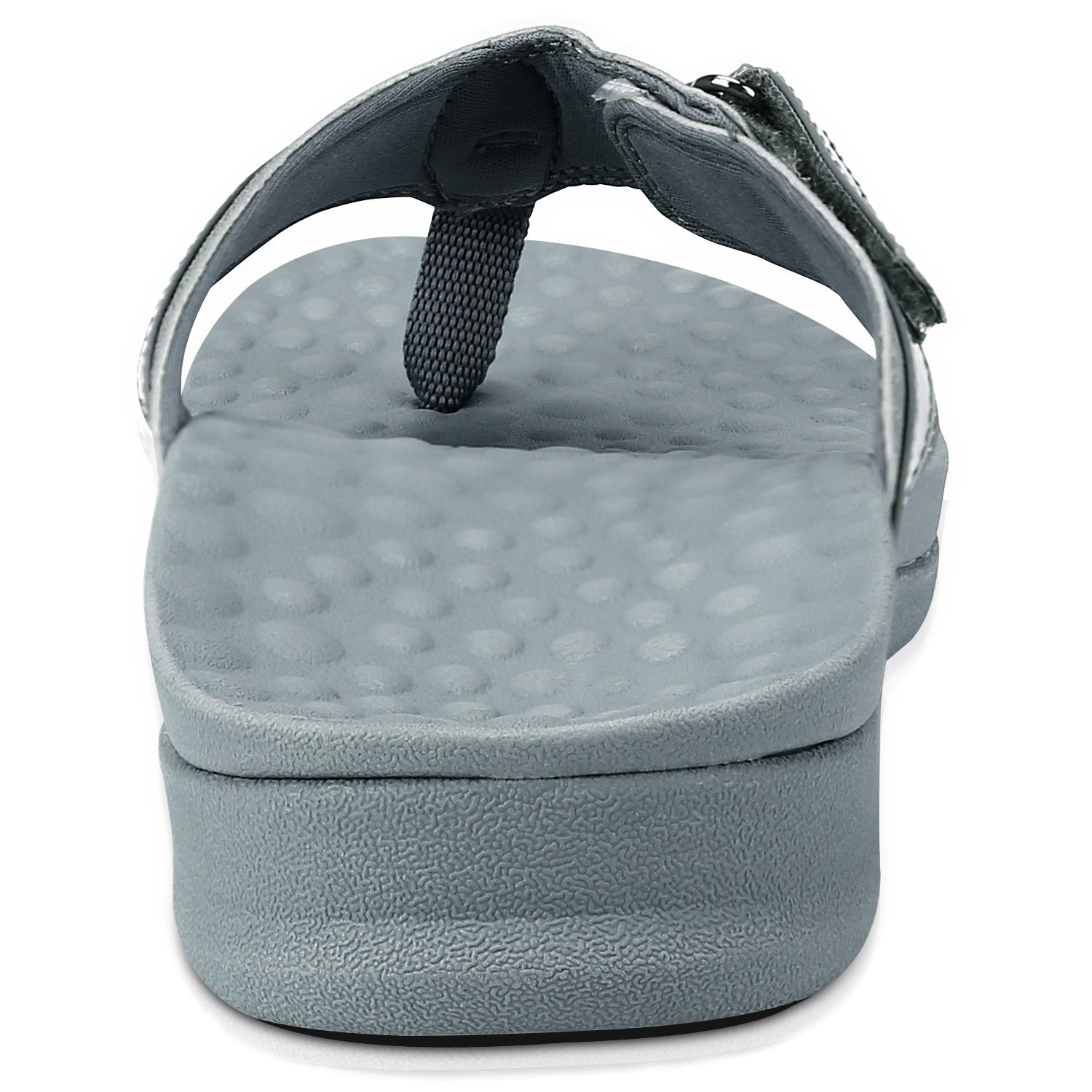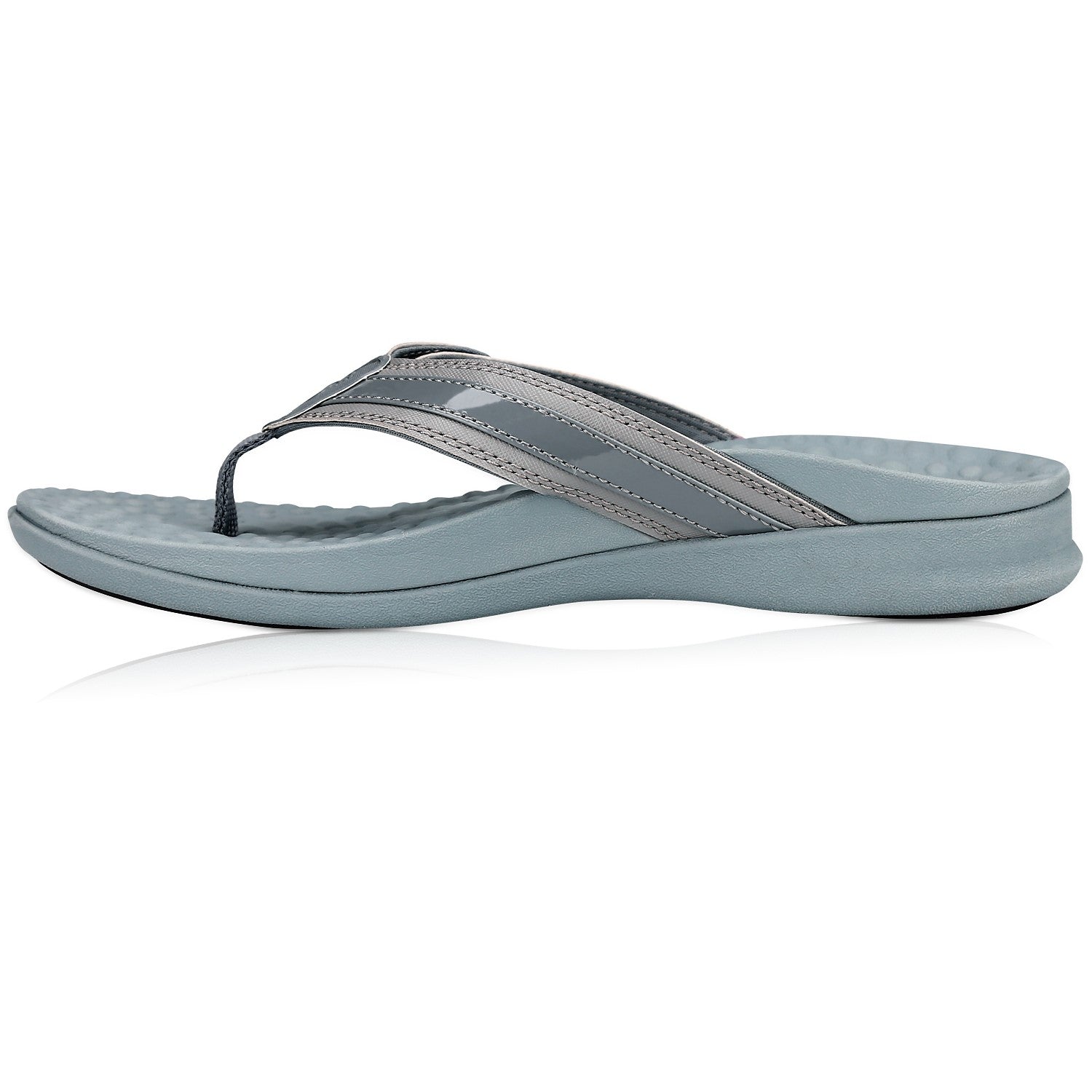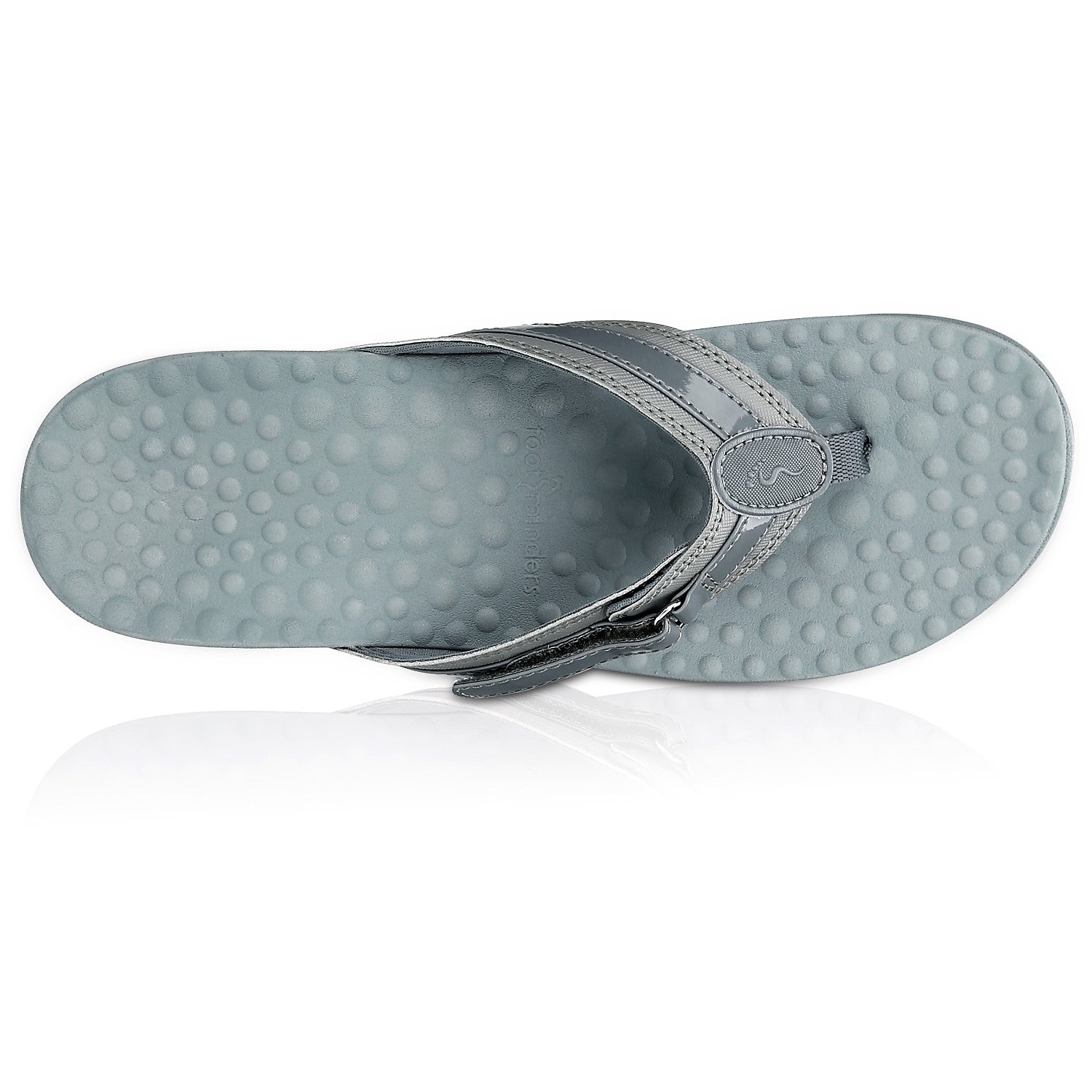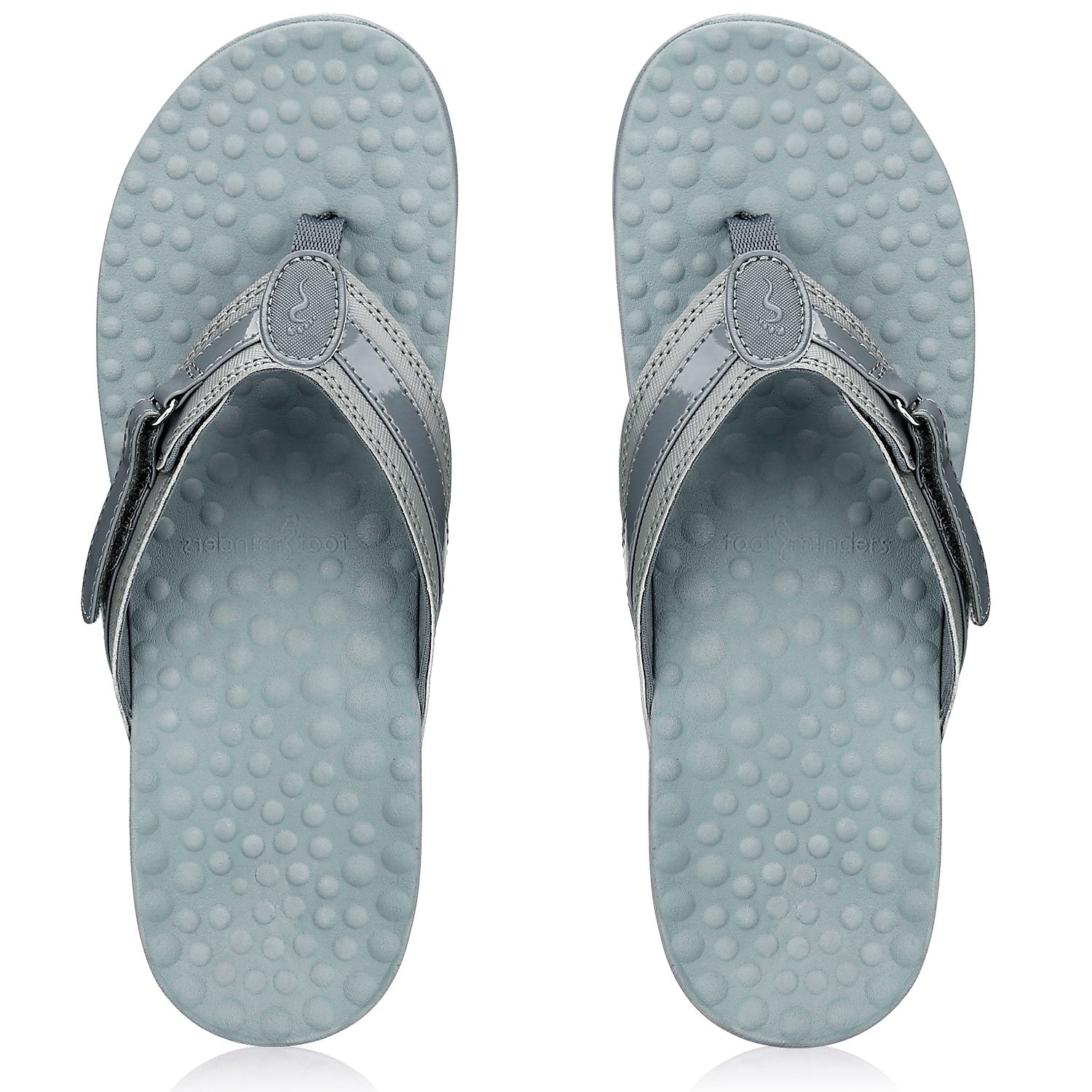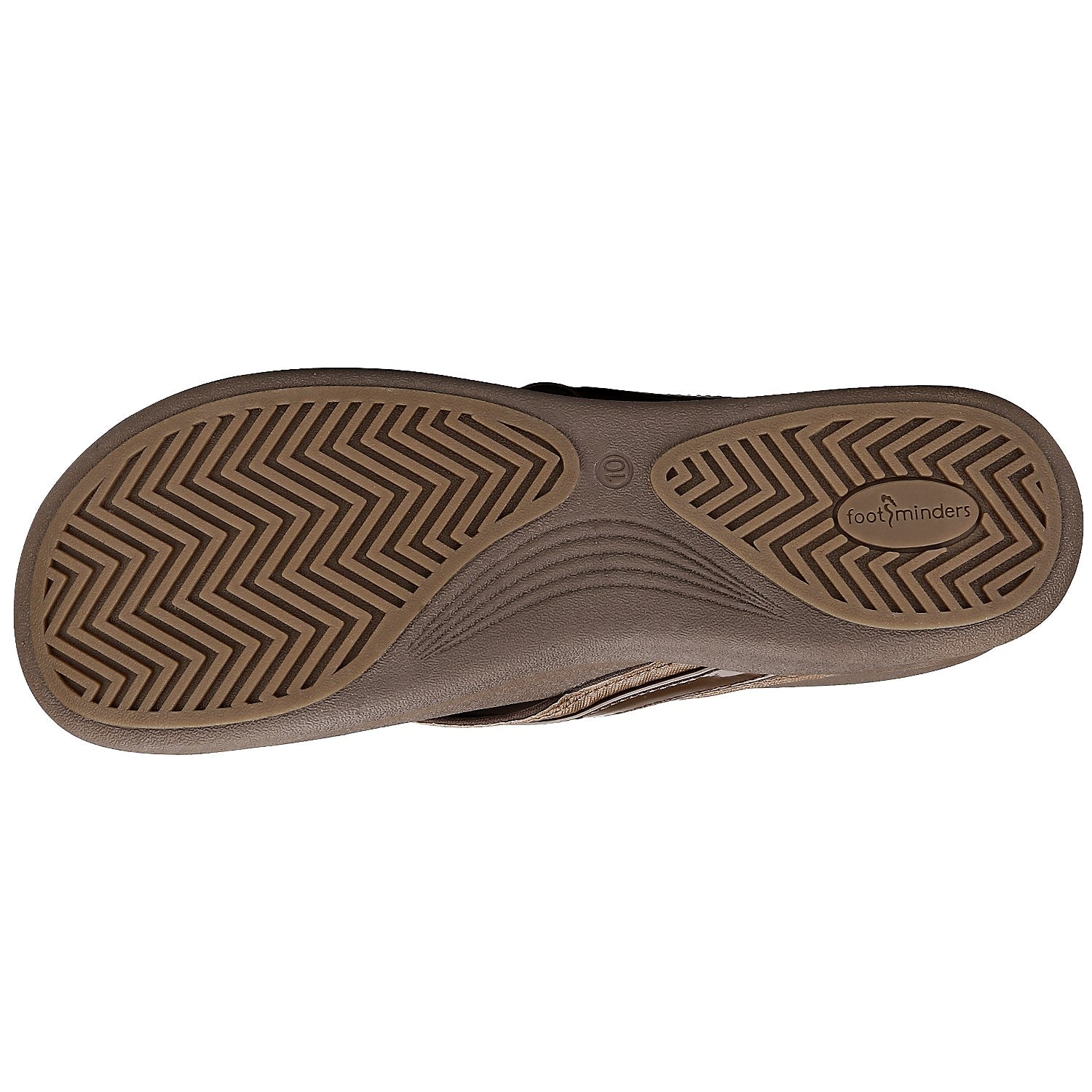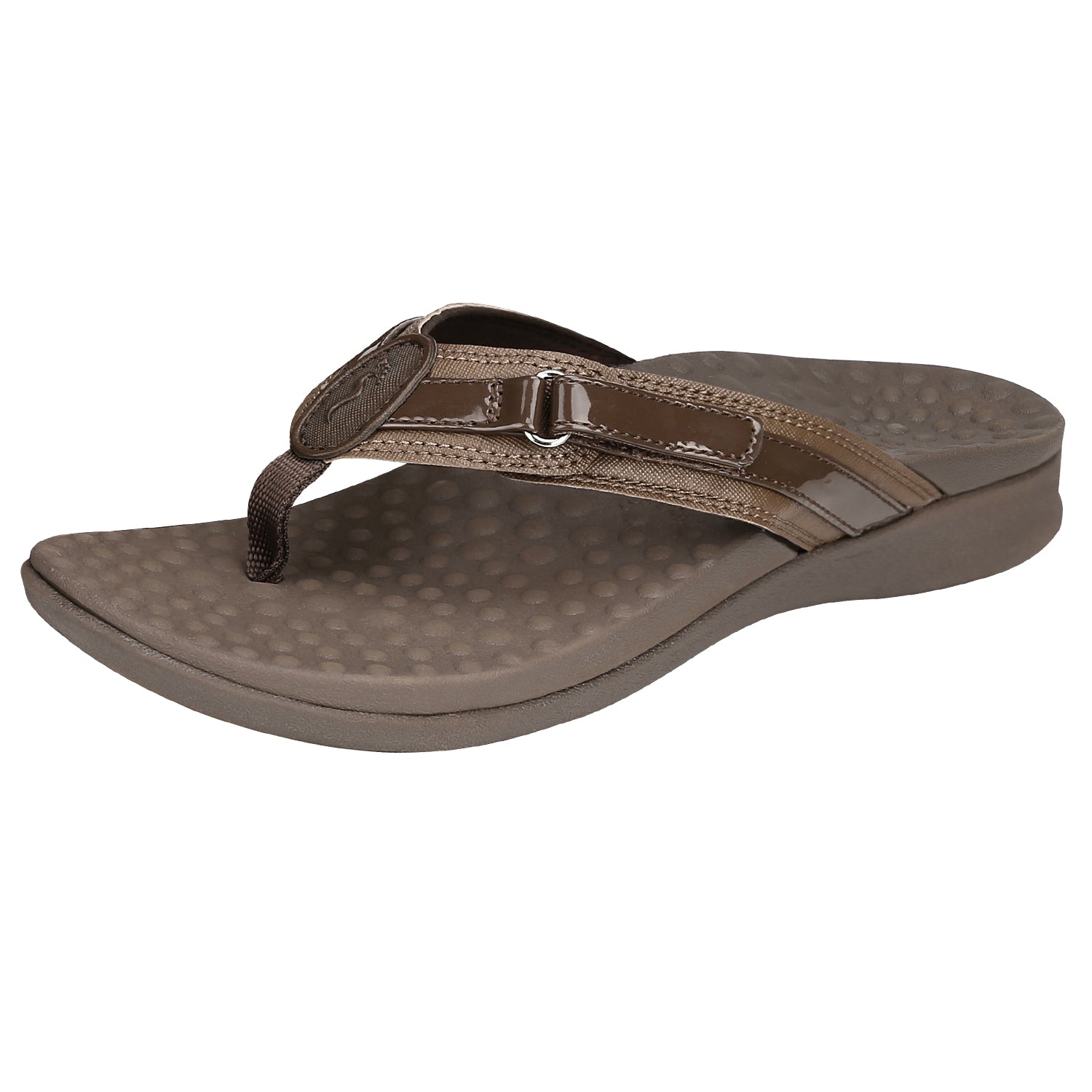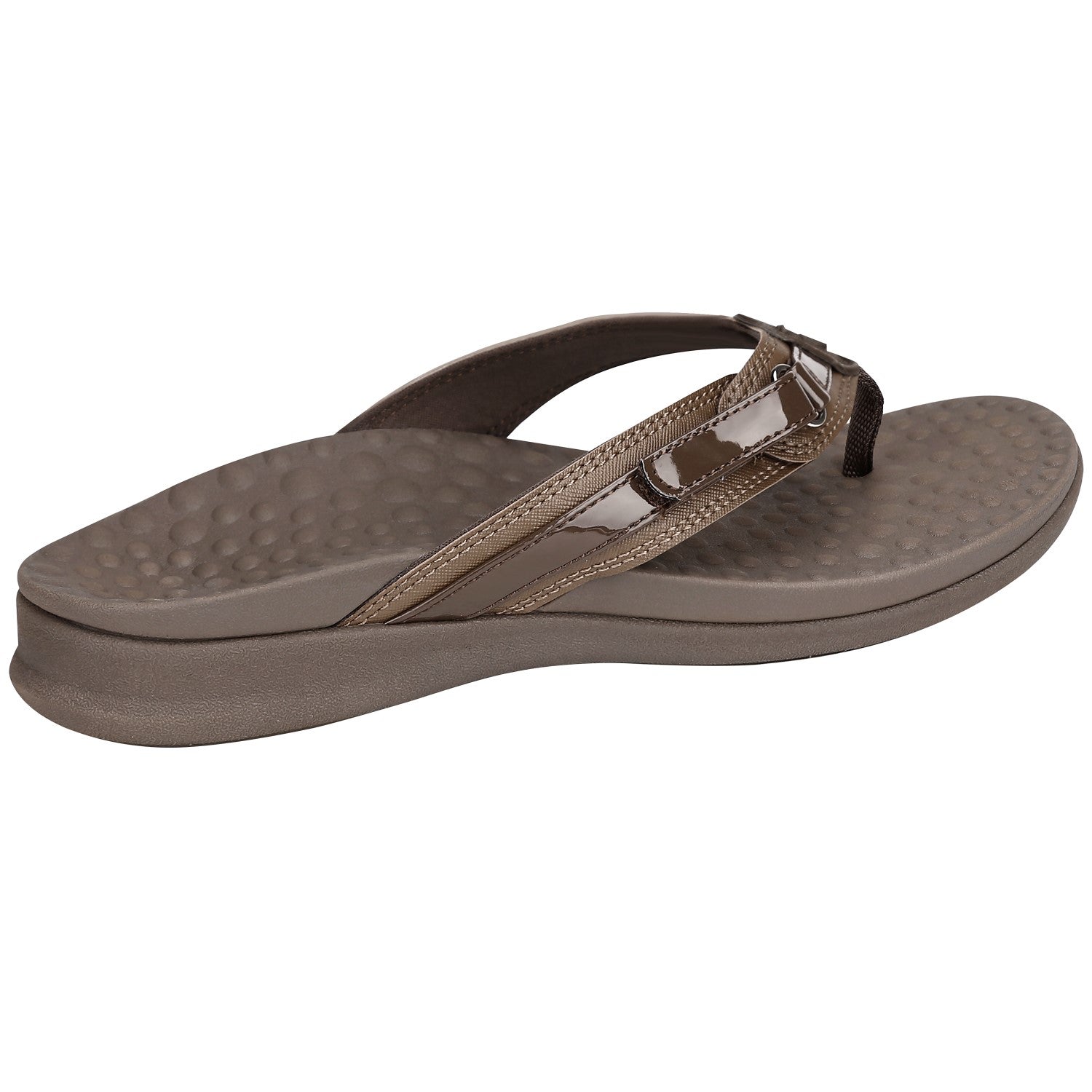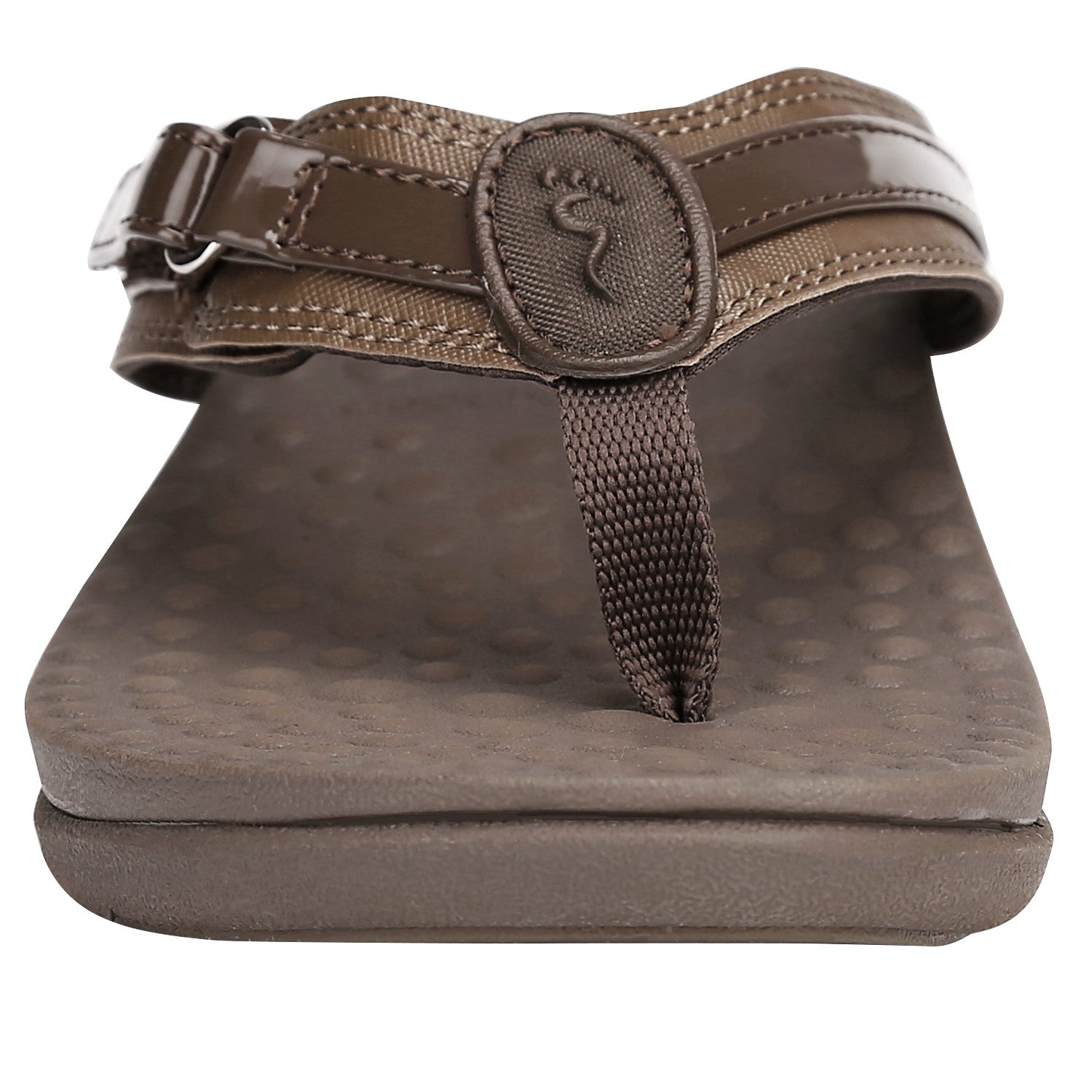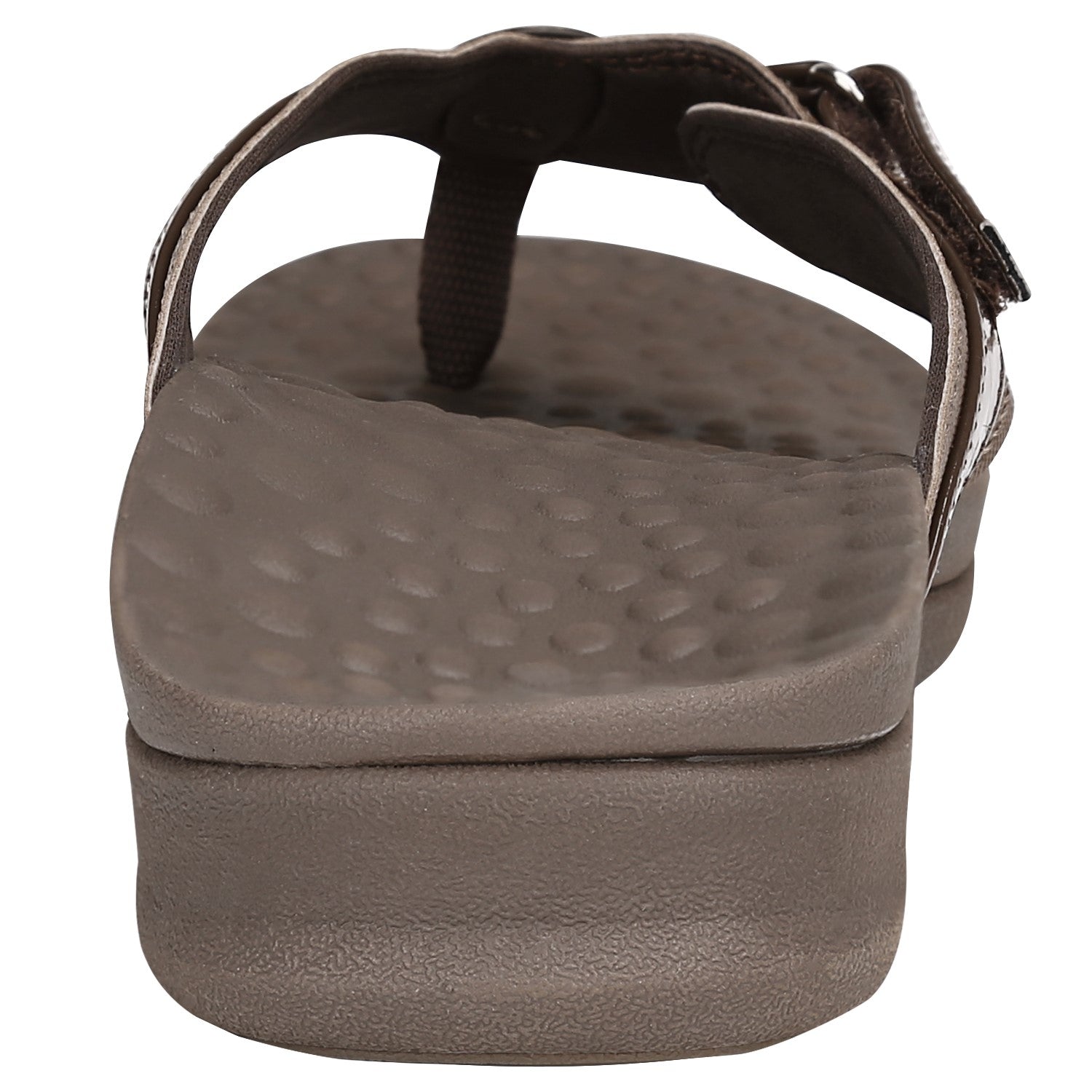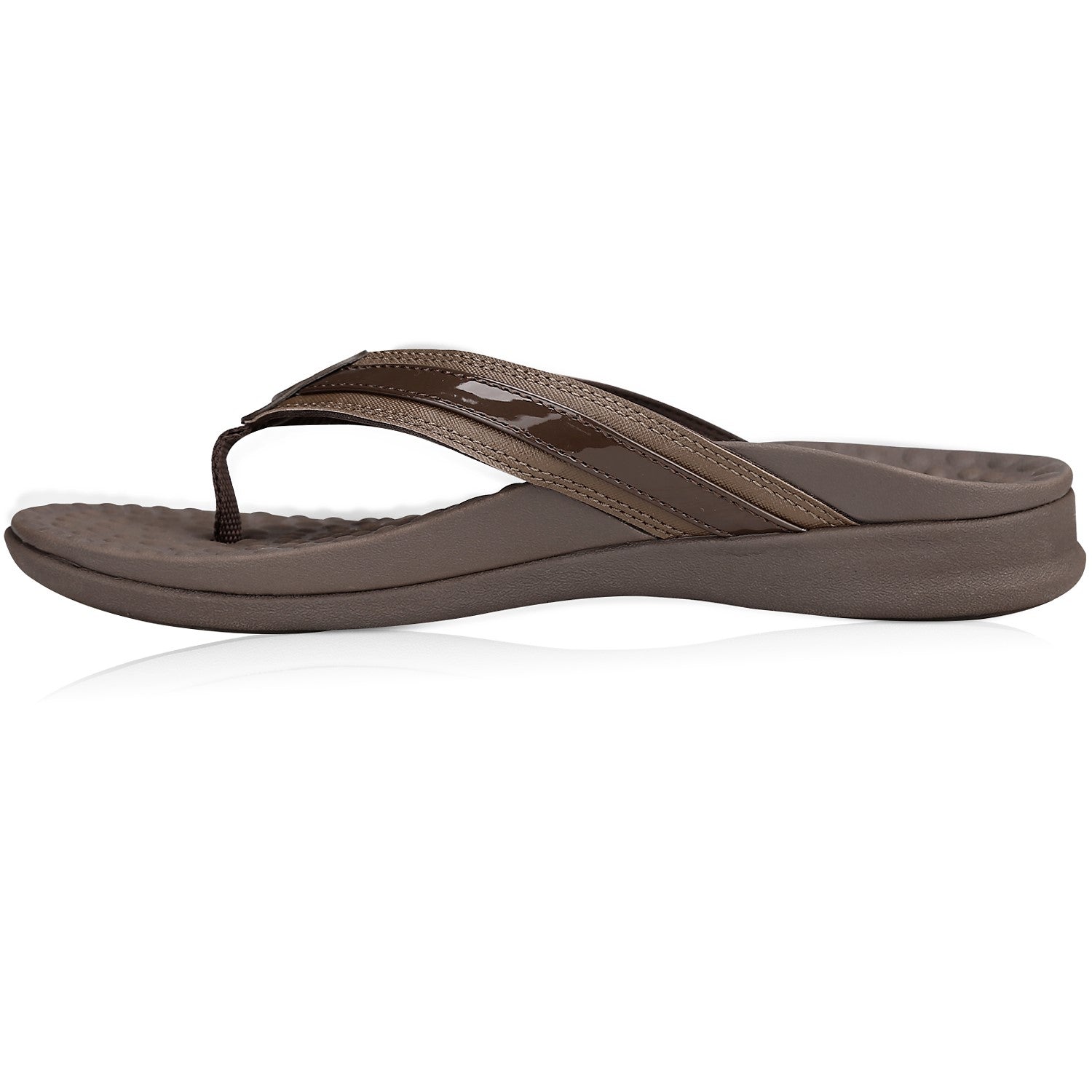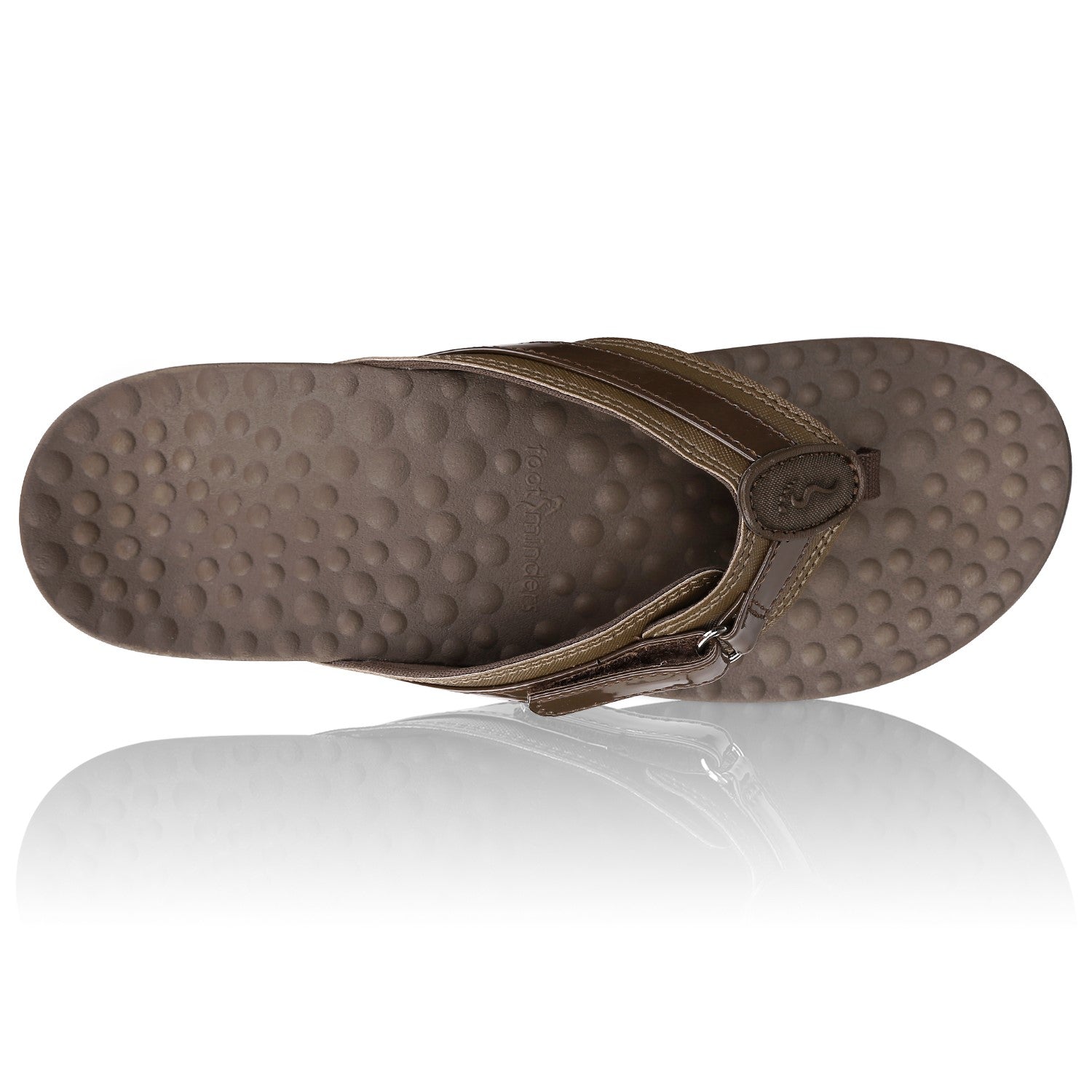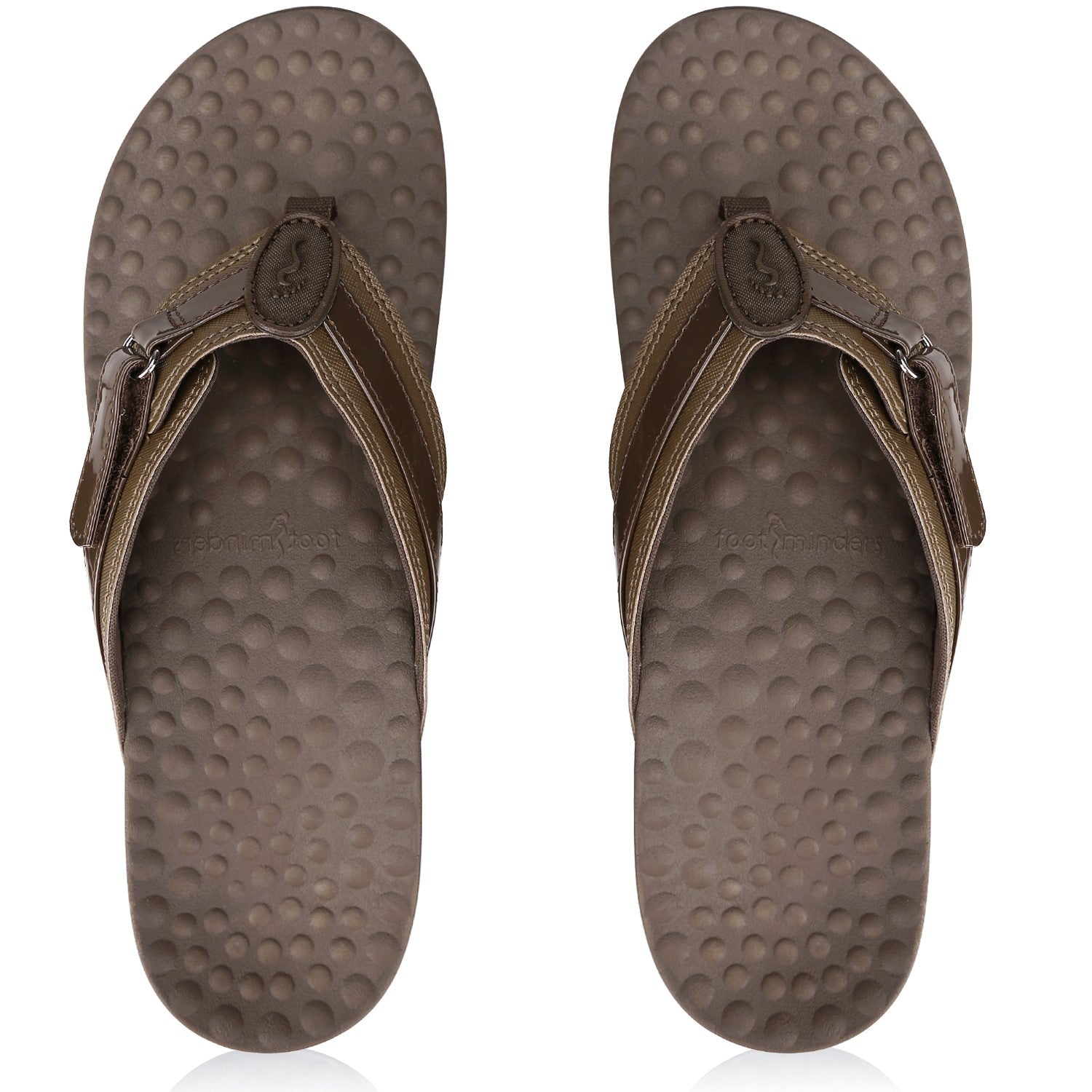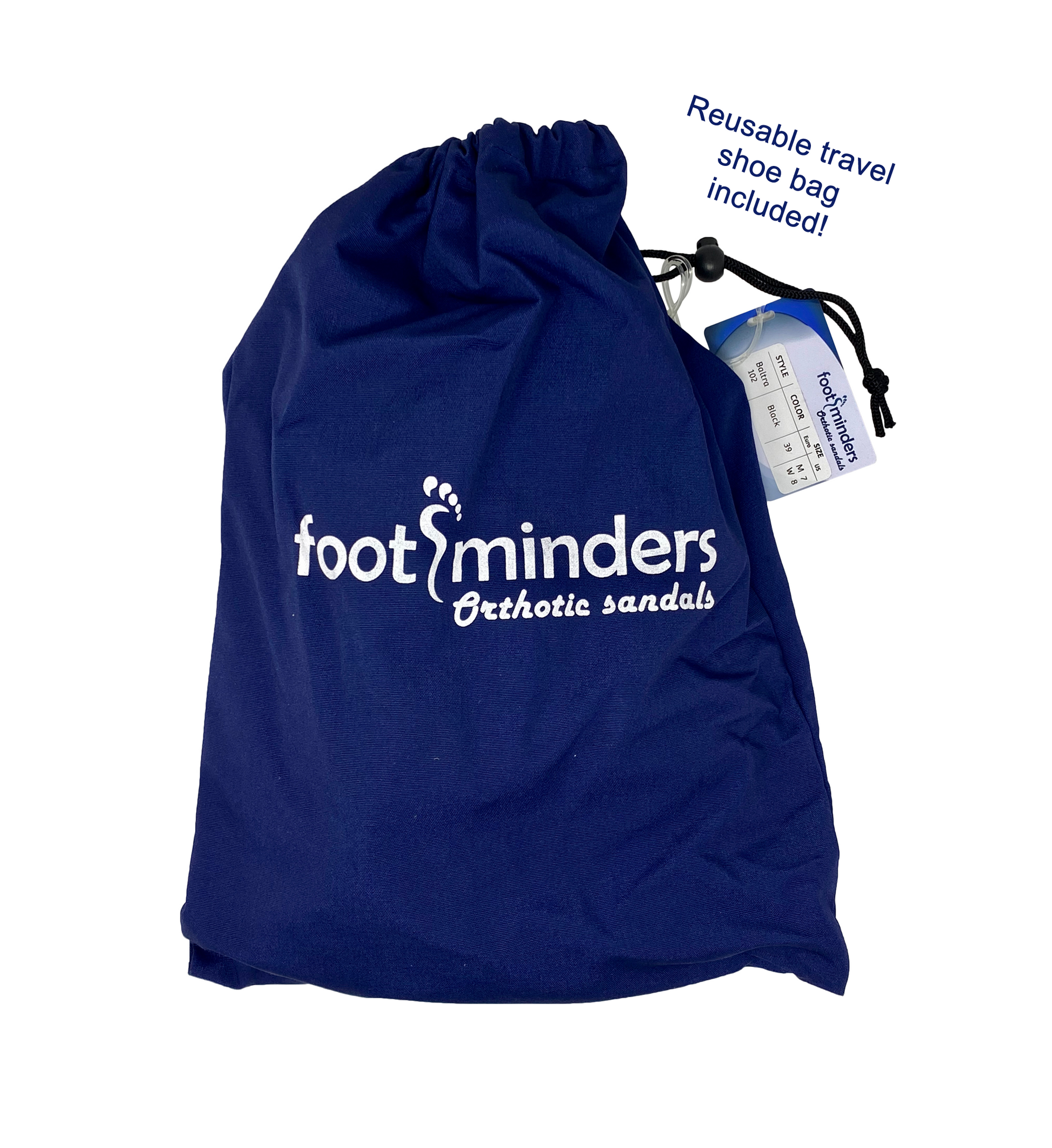 Footminders SEYMOUR Women's Orthotic Sandals - Orthopedic Arch Support Flip-Flops - Relieve Foot Pain Due to Flat Feet and Plantar Fasciitis
Sale price
$39.95
Regular price
$47.95
Product description
Features
Product reviews
Footminders SEYMOUR Women's Orthotic Arch Support Sandals
Arch support corrects overpronation and relieves foot pain due to flat feet and plantar fasciitis
Comfortable and durable - Soft and supportive midsole provides arch support and cushioning
Cushioned neoprene straps are comfortable enough to wear them all day long
Anatomical shape - arch support helps prevent and relieve foot pain
Textured non-slip rubber outsole prevents slipping for sure-footed traction on every type of surface
Each pair comes packaged in a high-quality reusable shoe bag for use when traveling or just carrying them with you everywhere!
Available in whole sizes only If you normally wear half-size shoes, we recommend that you order the NEXT LARGER SIZE. For example, a woman who wears a size 9.5 should order a size 10
100% MONEY BACK GUARANTEE - 10% OFF all orders totaling $45 or more in assorted Footminders products
Footminders Comfort is a biomechanical orthotic insole engineered to perfection for ultimate walking comfort with the following features:
Suitable for work boots, wide-fitting lace-up shoes, runners, sports, tennis and golf shoes
Dual Layer footbed technology: firm EVA + 2mm of soft, cushioning Durapontex
Large shock-absorbing Heel Pad
Extra-deep heel up for superior ankle stability
High biomechanically-shaped arch support to control over-pronation
Metatarsal support to help relieve and prevent ball of foot pain
Soft, velour-like anti-bacterial top fabric to keep feet dry and cool
Footminders SEYMOUR Women's Orthotic Sandals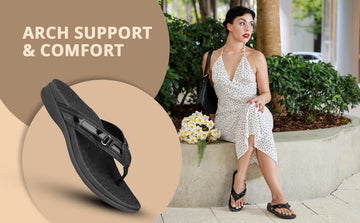 Why Footminders Orthotic Sandals?
Our SEYMOUR women's orthotic sandals provide the arch support and cushioning your feet need in order to relieve foot pain associated with flat feet/low arches and prevent a painful condition called plantar fasciitis. Their stylish design complements its supportive and comforting characteristics for years of comfortable use.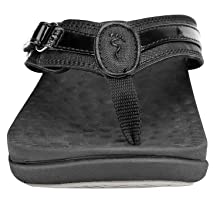 Foam-lined Straps
Flexible, smooth, and strong straps cradle your feet for improved comfort during long periods of wear.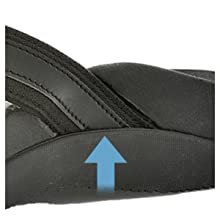 High Arch Support
Firm and pliable arch support provides the perfect balance of cushioning and support for superior walking comfort.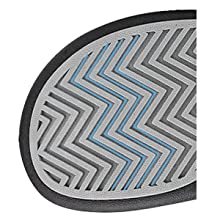 Non-slip and waterproof sole
Our SEYMOUR sandals' heavy-duty rubber outsole provides improved stability and prevents your feet from slipping while walking on any surface.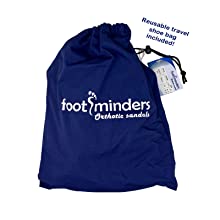 Reusable Travel Shoe Bag
Each pair comes packaged in a high-quality reusable shoe bag for use when traveling or just carrying them with you everywhere!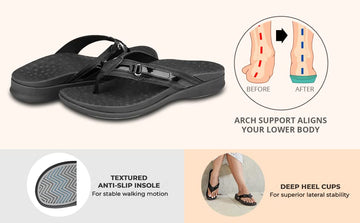 Arch Support Sandals for Women
Our Footminders SEYMOUR Women's Orthotic Arch Support Sandals correct overpronation while being comfortable for all-day use. Cushioned neoprene straps are comfortable enough to wear them all day long.
Ergonomic and durable Flip Flops
A soft and supportive midsole provides arch support and cushioning for all-day use. Anatomical shape arch support helps prevent and relieve foot pain due to flat feet and plantar fasciitis. Our arch support flip flops have a textured non-slip rubber outsole that prevents slipping for sure-footed traction on every type of surface.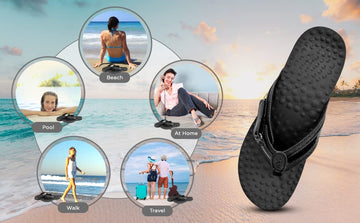 Available in whole sizes only
If you normally wear half-size shoes, we recommend that you order the NEXT LARGER SIZE. For example, a woman who wears a size 8.5 should order a size 9.